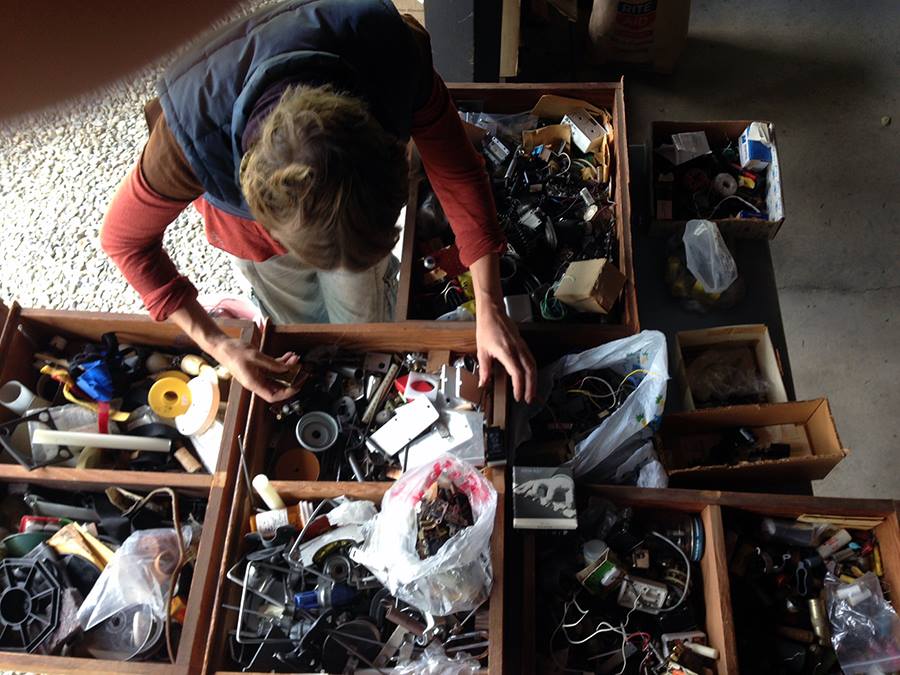 This seventh and last of the "chocolate box" series comes in the form of an analog memory box of sorts, containing vintage bits of electronics/circuit boards/tubes/transistors /switches/punch cards and other detritus from the cabinets and workshop of my father, Ken Herrick, who kindly allowed us to appropriate these materials needed!
The outside of the box is wrapped with pages from a book on how to play the piano.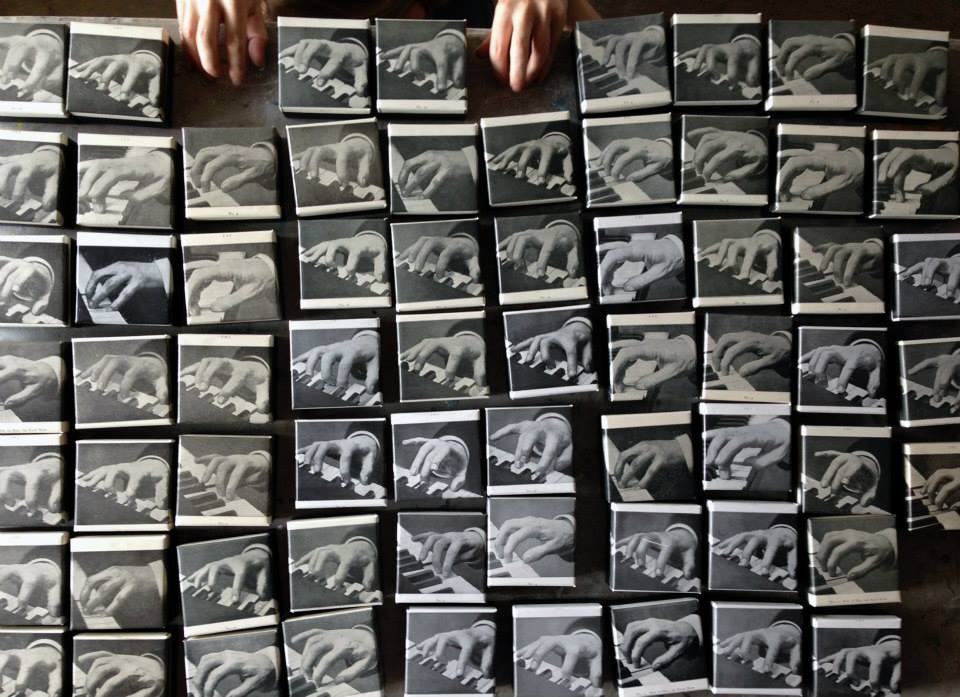 The inside of the box has a plaque base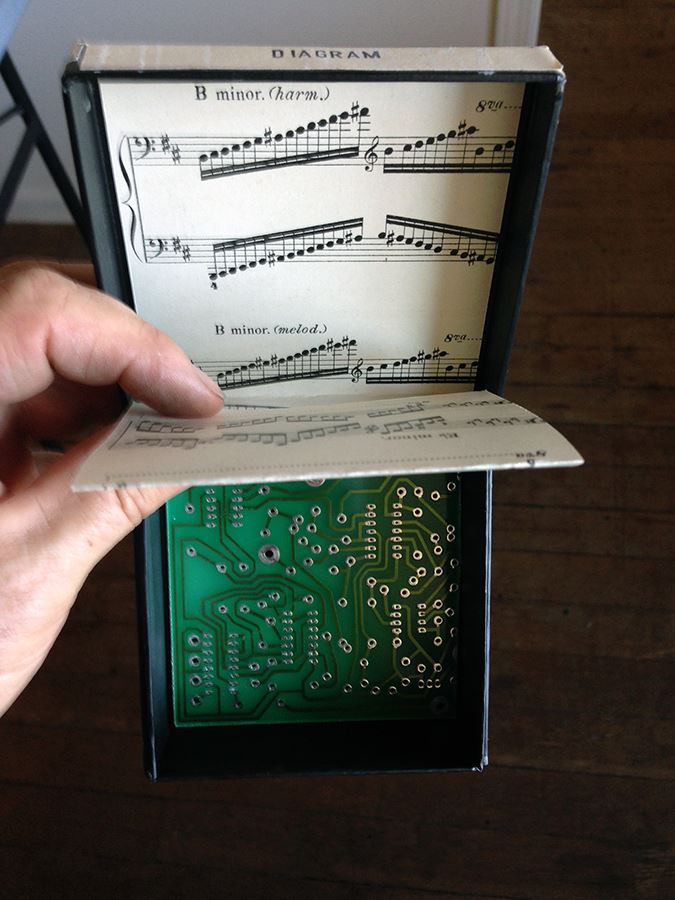 and is then filled with odd electronic goodies and cables. Each box is also collaged/stamped and labelled inside and out with the usual antique paper ephemera, including hand drawn and annotated schematics for a Tesla Coil,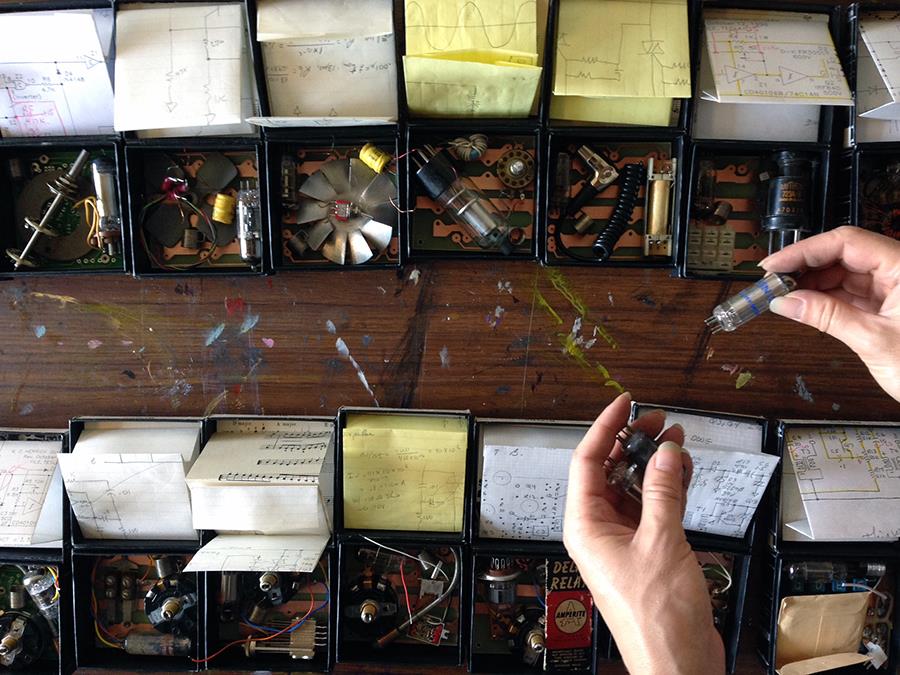 and also contains in the lid of the box a set of four, ultra hi res, collaged, double sided, color mini prints taken in the mad scientist's workshop.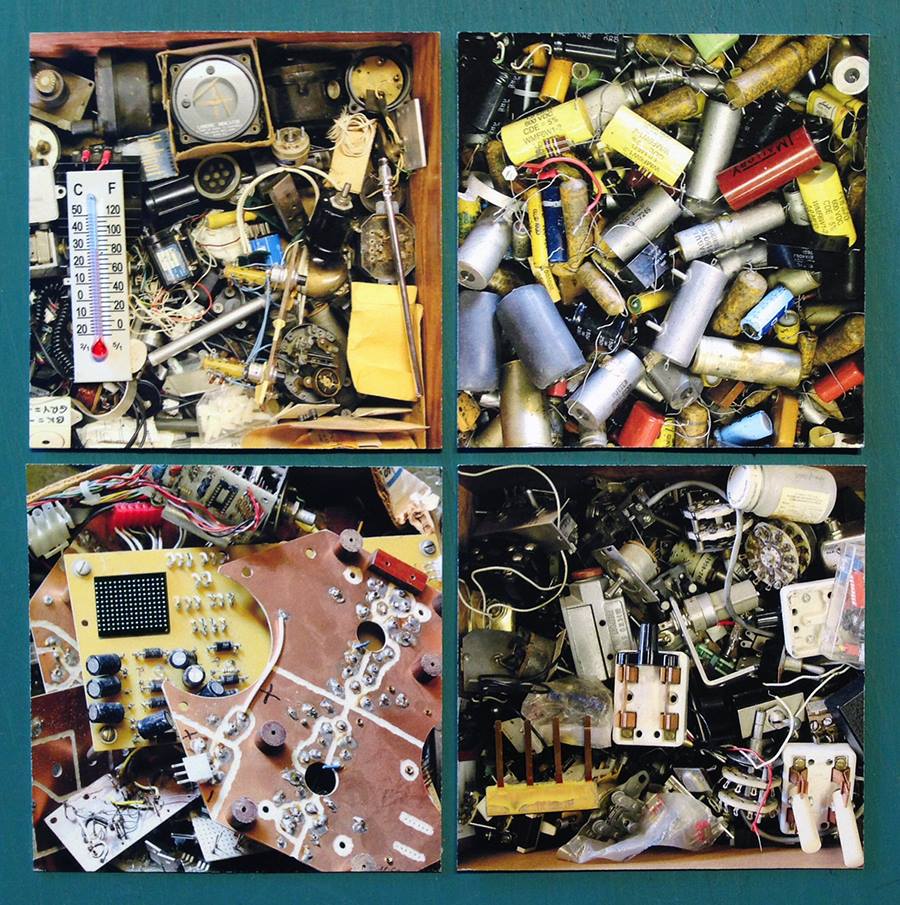 Each of these prints also has a 3 dimensional object attached, as well.
The hand stamped CDR itself comes in a windowed paper sleeve, wrapped in a page from a vintage industrial supply catalog.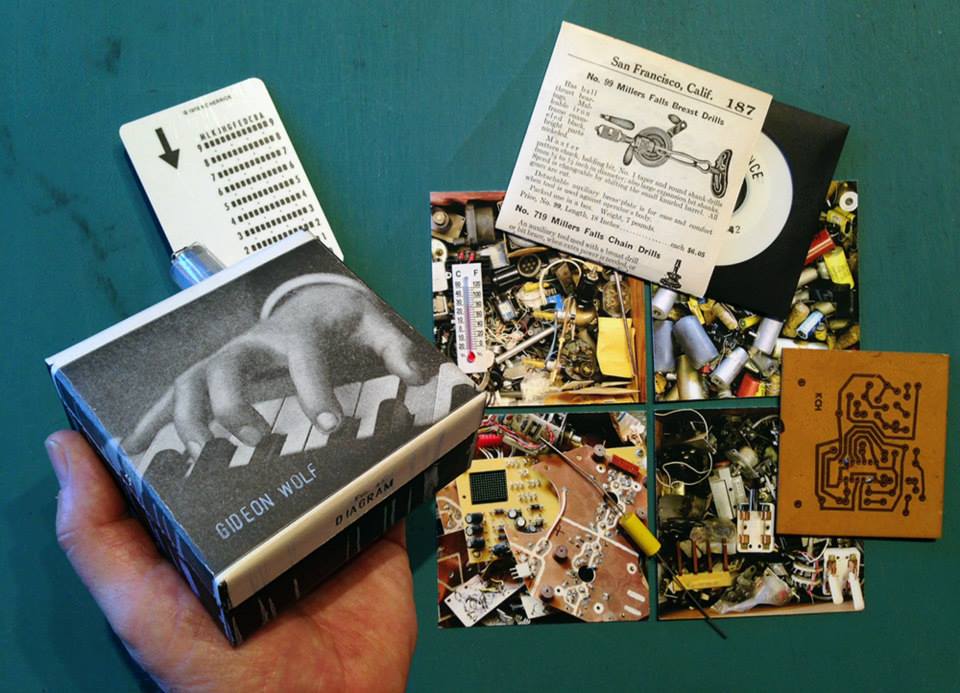 Filed under Studio and making of
Tags: chocolate boxes, diagrams, Gideon Wolf, musical packaging, piano, tesla, time released sound