Retrospectre | TRS069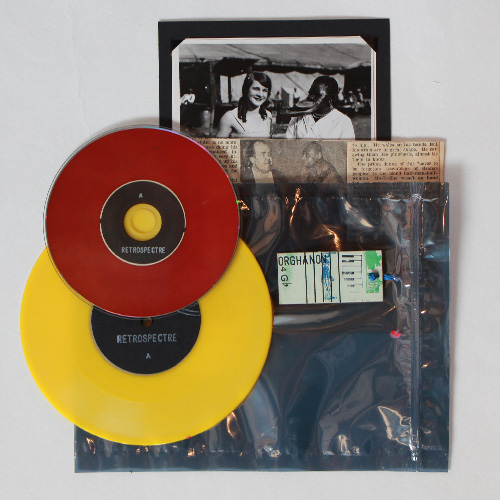 We are very pleased to be bringing you the second album from Italian artist Orghanon, entitled "Retrospectre".  Orghanon is a project founded by Sergio Calzoni, Italian producer and musician active since the nineties in various musical outfits (Alma Mater, Act Noir, Colloquio). Orghanon's manifesto is to produce music with a strong cinematographic appeal, making use mainly of electronic equipment with sparse notes of acoustic instruments and electric guitars. Orghanon aims to blend melancholy with silence, depicting stark yet deeply emotional soundtracks for imaginary places.
"Retrospectre"is a very personal exploration of childhood memories relived as ambient music soundscapes. Compared to the previous Orghanon's work, making this album involved a more intimate and spontaneous approach during the writing process, with a more instrumental beat-less feel, and tracks enriched by the contributions of several guest musicians, performing parts of violin, viola, cello, harp and clarinet.
"Retrospectre" will be released in two versions.  Each of the deluxe versions comes in a modified anti-static bag strung with a 100 year old children's game tag. Each individual package contains a uniquely mysterious, relabeled 5″, 78rpm record (not with music from this album on it, but quite seriously spooky when played at incorrect speeds, as we have found out ourselves), a vintage, mounted 1940's photograph of a "freak" from an antique album of "freak show" ephemera, with original hand typed description of photo under credit sheet on backside. The cotton sleeved, factory pressed disc design is inspired and taken from a scan of one of these strange old records! In essence…a vinyl/CD combo!
This is the digipak version in an edition of 100 copies.