"Six Weeks Were Too Long To Wait" | TRS – 52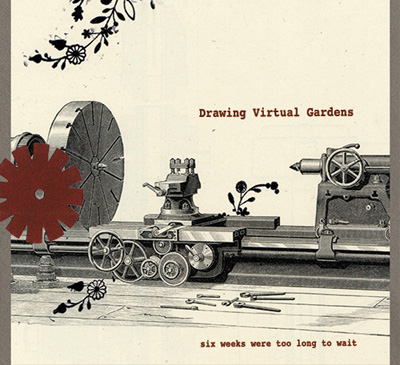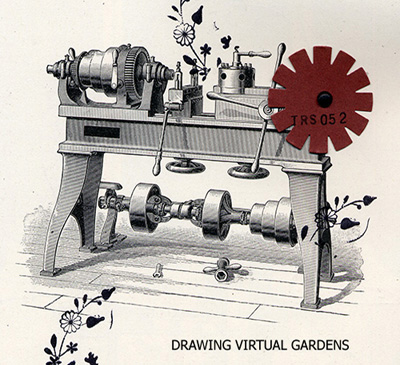 We are very pleased to be bringing you this first full length release from Drawing Virtual Gardens, entitled "Six Weeks Were Too Long To Wait". DVG is American born electronic music artist, David Gutman, who currently lives in Belgium. This set of seven somewhat tense and at times industrial sounding, yet still melodic and tenderly manipulated tracks was inspired mainly by the impending birth of his first daughter. Recorded while waiting for her birth, and mixed and mastered during the extra three weeks she was kept in the hospital (hence the title), it is a paean to patience, hopefulness and longin…and a hymn to finally coming home.
TRS052 comes in two versions. This first, deluxe limited version comes in an edition of just 70 copies. It comes in the form of a corner hinged booklet of industrial engravings, hole punched pages from vintage children connect-a -dot books, hand colored children's books, and other antique paper ephemera…all meant to convey both the feeling of the hospital as a machine itself of sorts, and the childlike essence kept within. Each booklet comes in a hand stamped/worked envelope that is covered with a 120 year old machine shop engraving, under which lies the childlike doll herself! Pictured on the factory pressed disc is an image of the door behind which she was born. As usual each of these is unique, and the ones pictured may or not be the copy you receive.
TRS052 also comes in a lovely digipak version, in an edition of 150 copies.