Stories Of Disintegration | TRS074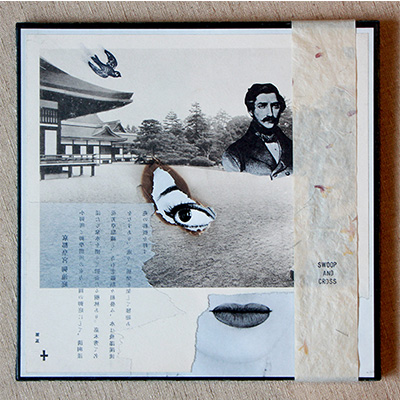 Hello friends…welcome to 2018…Time Released Sound has a set of upcoming beautiful releases to share with you in the New Year! Starting with this, our January release, we will be doing a string of vinyl releases.
Up first is this pastoral and nostalgic beauty from Swoop And Cross, aka London based Portuguese composer/musician, Ruben Vale. Like a soundtrack to a melancholic and romantic silent film from long past, the tracks on Stories Of Disintegration wind their way into your subconscious, softly easing you into a state of memory and longing. As though you are watching your life on rewind…and waiting to hear what happens in the music. The languid and dreamy piano motifs are counter balanced by more rhythmic electronic flourishes, and together they form this very contemplative set of sounds. Put this album on late at night with someone that you love!
TRS074 will be released in two vinyl versions. Each lovingly and uniquely hand made copy of the limited edition version, in an edition of only 60 copies, comes housed in a vintage, re-appropriated classical music box set. Each lidded box is collaged on the cover with unique Japanese prints of temples and gardens, torn, punched and holed, leaving parts of the original album cover showing. Most boxes have a spinning wheel on the cover as well, and each comes with a wraparound stamped obi strip. Each box is then edge stamped, and comes inside with fragments of photos and texts from the originally included librettos and booklets. The 180 gram vinyl record comes in a hand sewn red fabric bag. The 60 deluxe copies come with "milky clear" vinyl. And to top it off, included in each deluxe box is a bonus, factory pressed CD of the album with two extra tracks, each in a hand labelled black envelope. The whole beauty comes in an oversized PVC bag.
There is also a standard vinyl version of this release in an edition of 200 copies.
You can also purchase this release digitally at our Bandcamp page, and listen to it in it's entirety, here!
https://timereleasedsound.bandcamp.com/
Stories Of Disintegration will be released on January 14th 2018, and will ship on the week of the 29th.