Hello everyone!
Time Released Sound, founded in 2011, is a lovingly hand made, limited edition release music label that is as much an art project as it is a musical outlet. Focusing primarily on classically infused and folk based ambient and electroacoustic sounds by the artists we know, love and admire, we will be striving at all times to produce visuals and packaging for these fine releases that are as original and uniquely beautiful as the music itself.
Time Sensitive Materials, founded in 2015, is our "sub label" or "extraneous label", and comes from our love of all sorts of other types of music. As the name implies we may take a jump back in time, jump into the future or just indulge our interest in other "packaged" materials beyond music… such as books, film, furniture, automobiles etc… who knows!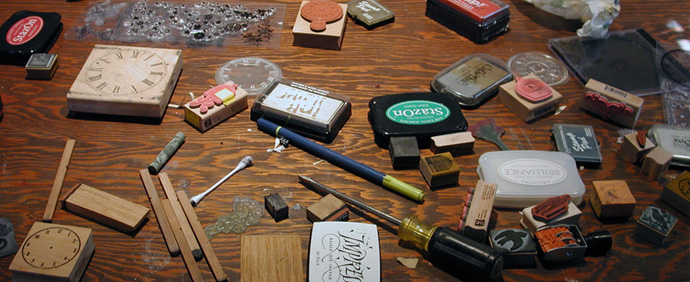 Contact:
You can email Colin at info@ timereleasedsound dot com, or join us on facebook. Maria also has her own site here.
Demo Policy:
We are currently looking for quality music of a beautifully and moodily composed, modern-classically infused, electronically manipulated and experimentally charged ambiance. Although we do have diverse tastes and are extremely curious! Drone is also welcome as long as it tastes of, and has long lasting depth of the previously mentioned flavors. If you would like to submit music for consideration, we would prefer that you contact us at the above email address first, regarding the procedure. We work very hard at what we do and are quite fond of our unique packaging…and so we strive to fill it with sounds of an equally unique nature.
For Hire:
Let us help you design something special, make some of your ideas come to life, whether it is for a personal or corporate gift, a commemoration, help on your own music release, or any other ideas you may have. We are used to collaborating at a distance and helping others expand their ideas. As you know our focus and forte is in the handmade, creating unique images and packaging from vintage materials from all over the world, and in techniques such as sewing, collage, mixed media, silk screening and photography. If you have any ideas that you would like to discuss with us, or any questions regarding this service, please do get in touch!
Thanks much!
Colin and Maria
Products Distributed through this website and @
Norman Records (UK)
Stashed Goods (UK)
P*dis (Japan)
Linus Records (Japan)
Aquarius Records (USA)
"With bespoke packaging reflecting the nature of each release, Time Released Sound has become an artist's dream; Colin Herrick continues to impress, and no one in the industry does it better." – A Closer Listen Blog