"Taskerlands" Sold Out! | TRS – 16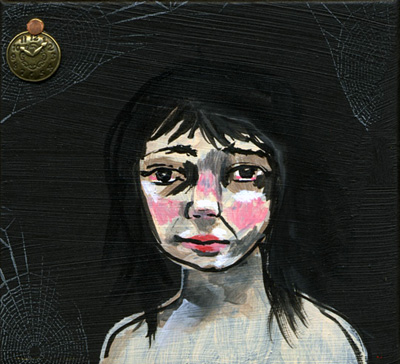 TRS016 will be the first in a series of six releases that we are calling the "chocolate box" series. These will be released in sets of two, over the next three months. The first, of the first pair, is from Taskerlands, and is called Taskerlands. The exceedingly lovely, psyche tinged ambient folk on this release is from the duo of Michael Tanner (Plinth), and David Colohan (United Bible Studies)… with help from several well known friends. Together these five friends have created two long tracks, each 20+ minutes of melodic and spatially meandering, instrumental psyche folk bliss. With Michael and David both on somewhat treated guitars, and with the accompanying bass clarinet (Sean Mac Erlaine), piano (Kerrie Robinson) and frequencies by Richard Moult filling in the beautiful spaces between, this release promises to take you well across the fields of pastoralism and into the forest glades of your deepest dreams!
The Taskerlands limited edition, deluxe "chocolate box" version, will be released, as will the other five in this series in a small 3.75″ square, hinge lidded and greatly modified chocolate box, in an edition of 80 copies. Each of the boxes in this particular release will have a unique, hand painted Courtney Cerruti portrait of a woman on the top, along with a small, tacked brass clock. All sides of the box are stamped with cobwebs. The inside of each box will be uniquely collaged with appropriately mysterious 150 year old engravings, and will also contain the music on two 3″ stamped mini discs on hubs…one on the inside of the cover to the box, the other on the thick foil insert that originally came in the box. Atop that will be a mini double sided, printed, informative insert, and beneath it all, at the bottom of the box, will be a sectional container filled with exotic hardwood confetti…no doubt torn from the inside of the notorious "Taskerlands" house, itself…Each Taskerlands box will also come with it's own antique skeleton key! The bottoms of all these boxes will be clad in felt.
All six of these "chocolate box" releases will also be released in a 5″ factory pressed, replicated disc version. Those that order the deluxe versions will be offered these 5″ copies first, at a much reduced rate, but there will also be some copies of the 5″ sleeved version available separately, and as a special set of six…at some point! This version will be extremely limited! More to come as regards it soon…