"Those Who Know Darkness See The Light" | TRS – 025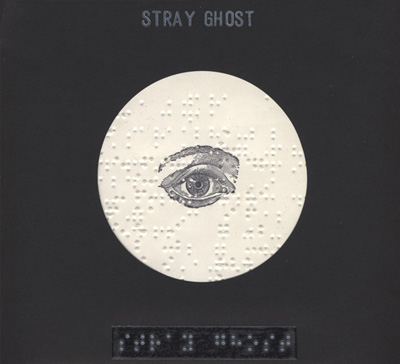 Time Released Sound is very pleased to be bringing you the latest full length release from Stray Ghost, aka, Anthony Saggers. With previous releases on the Hidden Shoal and Analogpath labels, Stray Ghost here strays a bit further away from the ambient drone sound, moving instead into a more beautiful blending of the neo classical and electronic that we here at TRS are developing an even greater fondness for these days. With it's glorious synth washes, plucked strings, and piano centric melodies melding into an overall grandiose and celestial ambiance, this new album, entitled, "Those Who Know Darkness See The Light" will both light up your night sky and deepen your already pensive mood. Enjoy it with a loved one!
As usual, TRS025 will come in two versions. The first, limited deluxe version will be released in an edition of only 100 hand made and unique copies. Each of these beauties is fabricated and sewn together by hand from several sheets of antique braille paper. When shut, this fat, soft little sleeve will come in a holed 6″ square, hand stamped and braille labelled black envelope. When removed the envelope folds open both directions, with several pockets containing hand printed ocular related inserts, antique eye charts drawings, and a factory pressed disc.
TRS025 also comes in a standard digipak version of 150 copies, which maintains the braille paper design and also comes with a factory pressed disc.