"The Limbic System" | TRS – 50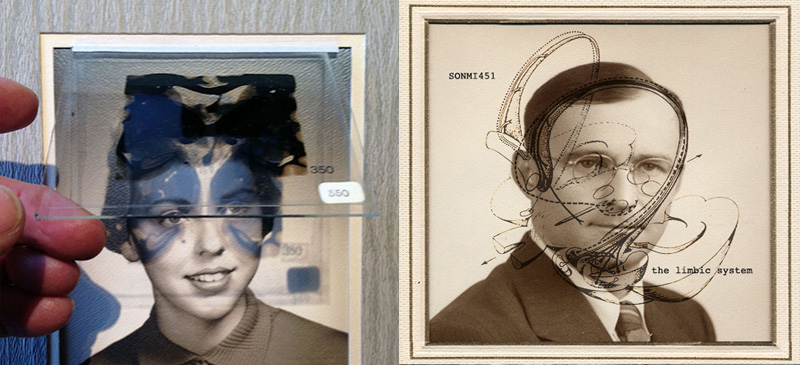 For our 50th release, we are extremely pleased to bring you this latest beauty from returning artist, Sonmi451, aka Bernard Zwijzen. This melodic and crystalline set of electronically treated ambiance is entitled "The Limbic System", and brings to mind, so to speak, that part of our brains that regulate the creative process, and that are involved in motivation, emotion, learning, and memory. These are perfectly inspirational sounds for those days spent in the studio creating music or art of one's own…or in dreaming the day away instead!
TRS050 is available in two versions. The deluxe, limited version, in an edition of just 70 copies, comes as sort of "case file"…something that might be found hanging at the foot of a patient's hospital bed. Each of these files is made from an antique, art deco photo folder, of varying shapes and sizes. Each file contains a photo of a particular patient, with a vintage glass, brain specimen slide hinged and overlaid on it. Each has stapled in it some papers of said patient…handwritten sheet music, original mimeographed poetry sheets, notes from books on the study of the brain, vintage sagittal section diagrams of their brain as well, and other ephemera appropriate to the case. The outer files are hand stamped, labelled and notated. Each contains a factory pressed disc in an inner envelope, in a cotton sleeve.
This release is also available in a beautiful digipak edition of just 150 copies.