"Four Peaks" Sold Out! | TRS – 18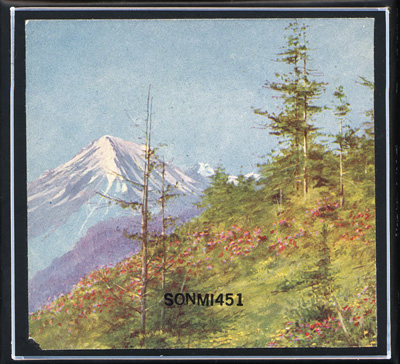 As part of the upcoming "chocolate box" series, we are very pleased to welcome back one of the earlier artists that Time Released Sound released, Bernard Zwijzen, aka Sonmi451. Where previously he took us via the deluxe Star Atlas release into the far reaches of the solar system, he directs us this time us towards heights more earthbound, the mountain peaks of the Alps and Dolemites, which closer to home as they may well be, are still unreachable in reality for most of us devoted listeners. With his patented and delicate crystalline electronics, Sonmi451 again delivers the celestial goods we know so well, love so much and have come to expect!
This third release in the "chocolate box" series comes in an edition of just 80 uniquely hand made copies. Each heavy duty hinge lidded chocolate box comes collaged with antique mountaineering prints, and contains an attached sectional container filled with gravel, twigs, moss and wild mountain flowers, a two sided hand worked insert on Moab 300gsm fine art paper, two hand stamped mini discs and other goodies. As with the other boxes in this series, all come with felted bottoms as well.…and as with the other releases in this series, this will also be available at some point on a standard 5″ replicated disc in picture sleeve. These sleeved discs will be offered to those persons ordering the complete set of limited boxes,in advance…at a greatly reduced cost!