Movement Of An Old Soul| TRS062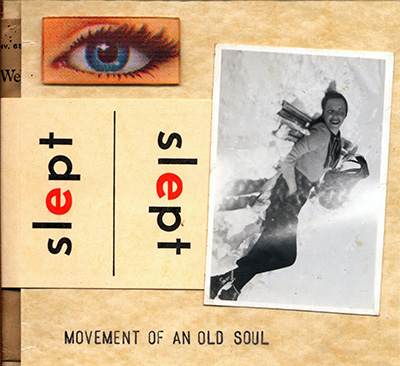 Hello friends! With TRS062, our newest release, we are again finally able to indulge ourselves in our love of the music box! This full length beauty is a collaborative effort between Hanoi based sound artist, Nhung Nguyen (Sound Awakener), and Colorado's, Cinchel…aka Jason Shanley. "Movement Of An Old Soul" is the perfect mix of the old timey and tinkly ambiance of electronically treated piano and music box, and perfectly blended, guitar fed, spatially mellifluous drone. Perfect for a late night out under the stars!
This release will come in two distinct versions. The first over the top limited edition version comes in an edition of just 65 copies…that's all that we could scrape the absurdly hard to find materials together for! Each of these beauties comes in a sort of matchbook folded package. The outer antique, hand stamped stiff board folder material is collaged on both sides with beautiful vintage photos, appropriately paired old word cards, worded sections of 100 year old player piano roll paper, and a 3D winking eye! Sewn into each is a modified antique bank envelope, containing on one side a rare, 60's metal Thorens music box disc with unique song on each (you'll need a Thorens player!), and on the other a hand printed and stamped insert on ancient ledger paper, and a factory pressed disc. Each of these oversized, 5" x 6" "matchbooks" comes sealed in a antistatic envelope.
There is also a beautiful digipak version of this in an edition of only 100 copies.
This release will ship starting the week of April 25th 2016.