Kaziwa | TRS065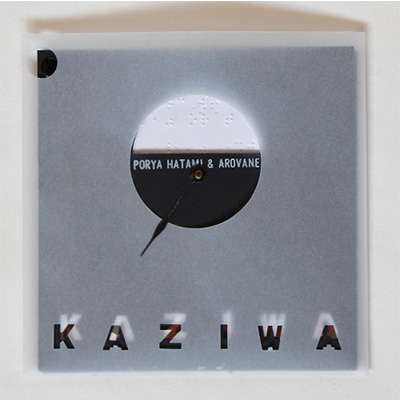 We are very pleased to bring our latest release to your attention, and it is entitled, "Kaziwa" (a Kurdish word for dawn…or dusk). This is a collaborative effort from Kurdish Iranian artist, Porya Hatami, and Uwe Zahn of Arovane fame. This organic, and minimally mysterious affair could serve as a soundtrack to a Twin Peaks episode that never happened. Wonderfully original sounding, a spooky way to spend a summer's evening!
"Uwe Zahn (Arovane) and Porya Hatami's latest collaborative project finds the pair concentrating their sound sources and focusing on a specific instrument: the piano. Hatami is known for the piano work that appears throughout his previous material, but with this release, it takes center stage. For his contributions, Zahn delved into the sonic possibilities of Native Instruments' new Una Corda, a modern virtual synth that captures the sound of a custom made contemporary piano.
The idea originated when Hatami sent a single piano recording to Zahn, who in turn responded with a piano piece in return. Thus began a new project between the two artists. Having previously worked together, they intuitively merged their piano skills, being careful not to stray too far from the original concept.
By stripping down the elements surrounding the main instrument, they have recorded an album that subtly resonates within a framework of restraint. Ghostly shimmers follow plaintive piano melodies, as reverberations haunt the spaces between notes. Dusty loops and textural ambience tie the threads that weave this work together, creating something that could be the soundtrack to an old black and white film noir."
Darren McClure
TRS065 comes as usual in two distinct versions. This first, limited edition version in an edition of only 75 copies comes in the form of a set of five, corner hinged 6.5" square sheets of black fine art paper….the sheets have been meticulously pastel buffed, punched, stamped, collaged, laser cut/burnt, and come with an attached vintage clock hand to keep track of your own "kaziwa" moments! Each set is backed with a used, antique shooting range target, and comes in a square, similarly modified translucent sleeve.
There is also a beautiful digipak version in an edition of 150 copies.
This release will ship the week of August 1st 2016.