Babel | TRS066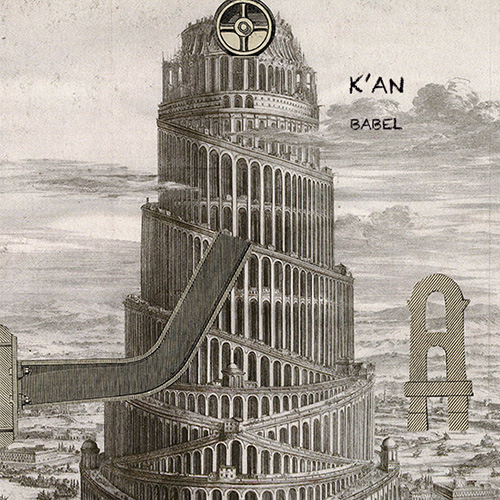 Well…after the first two months in 6 years without a TRS release…and a well deserved and long overdue 30 day vacation under the belt…Time Released Sound is back in action, and back in the studio making art and releasing great music. TRS066 is the new full length album from Italian sound artist, K'an (Paolo Bellipanni)…and it is entitled "Babel".
With track titles like "Once Was Spoken", "Confusion Of Tongues", and "Inversion Of Mouth I" this music perfectly reflects the album's overall concept…one that reflects the abstractions and origins of language, and the dualities of Babel/babble. Like conversation itself the ultimate stream of "Babel" is a long and meandering blend of the calm and the languid, of urgency and restraint, and the unintelligible, concise, and interruptive. It is a paean to our inner discourse, our conversational selves, and the language of music itself. Most tracks start out softly and leisurely…then build slowly and lovingly into a sort of post industrial, percussive throb and hum….the initial tinkling and strumming working itself into a dark dense drone of anticipation and ultimate extreme release. Processed guitars…electronic treatments…all conjoin to make this the most memorable of soundtracks to your own pleasurable or argumentative moments!
As usual this release will be available in two versions. The first limited version in an edition of only 60 copies this time, comes in the form of a fold open triptych resembling a paper arts icon. Each of the three extensively gold inked and appliquéd panels has a uniquely collaged, stamped and hand worked image of the Tower of Babel…incorporating 120 year old industrial/machine shop imagery and cut out engraving bits, vintage sign language cards, appropriate old vocabulary cards and other ephemera relating to the concept of Babel/babble/language. Each triptych is snugly encased in a modified, stiff cardboard mail art centric envelope containing other vintage and handwritten paper ephemera related to the idea of language and discourse.
There is also a beautiful digipak version in an edition of only 100 copies. 
This release will ship the week of October 23rd 2016.