Fields Were the Essence of the Song | TRS068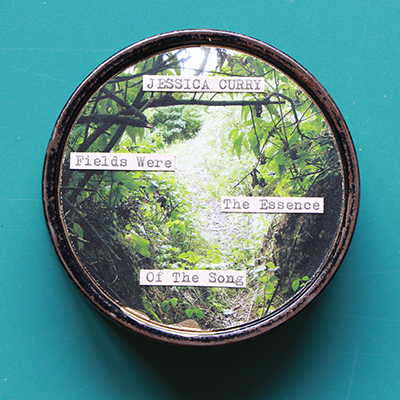 Our 68th release is an EP length, mini disc release from British composer Jessica Curry, entitled "Fields Were The Essence Of The Song". Jessica is an internationally acclaimed BAFTA-winning composer of contemporary classical music and is also co-founder of renowned games company The Chinese Room.  She often writes for unusual spaces and her work has been performed in diverse and high-profile venues such as The Old Vic Tunnels, The Barbican, Sydney Opera House, Great Ormond Street Hospital, The Wellcome Trust, MOMI New York, The Royal Opera House, Sage Gateshead and Durham Cathedral. The Washington Post have described her music as "stupendous" and The Guardian recently praised her "gorgeous orchestral score" for Everybody's Gone to the Rapture. The Rapture score has been voted in to the Classic FM Hall of Fame 2016.
"Fields Were the Essence of the Song is a site-specific soundtrack for a film which does not exist, one which is created by the ever-changing relationship of the listener, formed by their self-steered journey, around the environment. An emotional landscape, shot through with abstract suggestions of narrative, is created by the soundtrack; the rest is up to you. Unlike most soundwalks, there are no instructions. There are no specific places to be at specific times, or actions to perform. You can wander the grounds of Cuckoo Farm freely; you can find a spot and sit and listen. The music and text were written as a response to the site, but Fields is about your individual reaction to both the work and the environment."
TRS068 will be available only in a limited fine art edition of 80 copies. Each of these pastoral beauties comes housed in a vintage 3.5" film can. Included in the can is an artified mini disc hubbed to the inside of the lid, a set of 4 round hi-res prints of Jessica's locale, copies of her original score for the piece, twigs gathered on her walks, and a mini textual scroll, all nestled on a bed of moss. Each can itself is hand stamped on the outside, covered with photo and credit info and verbiage hand typed on an antique typewriter. Befitting the music to the extreme!
This release will ship the week of January 16th 2017.