"The Theft of a Rose" | TRS – 02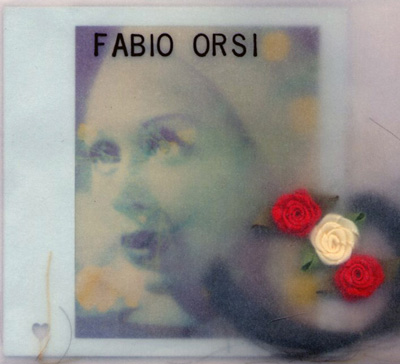 The second release from Time Released Sound will be by the highly respected ambient/drone artist, Fabio Orsi. In this filmic homage to the 1940 Jean Cocteau film, Beauty and the Beast, Fabio has created a dense, moody and melancholic dronewerk…a 20min+ personal reinterpretation of the Theft of a Rose theme.
In a limited edition of just 100 copies, each of these comes with an original polaroid print taken from a still of the film…some are double exposures, some are not, but each are magical. Each package also comes with a lock of the "beast's" hair, tied and attached to the print through a punched heart shaped hole. Also included are tiny roses from Beauty's garden, seeds, and other organic material. Each set of goodies, along with the 3″ mini disc in separate sleeve, comes in a larger hand labelled translucent envelope.
This will also be the first in the Time Released Sound, "Homage to Film" series…others are planned for the not too distant future.
Again, please note that each of these are unique…the ones used as examples on this website may or may not be the ones you receive!