"Music from the Puddle" | TRS – 03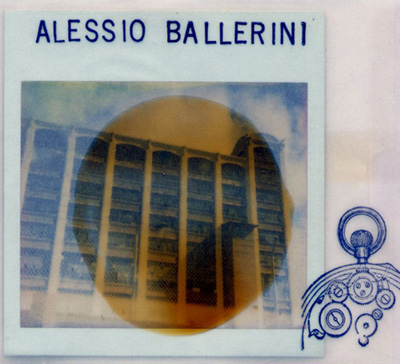 Our third release, and the second in the polaroid series, is by the wonderful Italian ambient/drone artist, Alessio Ballerini. For this release, Alessio has composed a perfect soundtrack for a rainy day, for the puddles that form, and for the reflected realities found within them. This lovely blend of field recordings, electronics and strings will have you leaving your umbrella at home and finding yourself drenched in the emotion of the sounds of life around you.
In an edition of only 75 copies, each of these comes with an original "puddleoid" print…some of these reflections of buildings and architextures and industrial locales are complete, some are partial, but all are magical! Each completely unique original print, along with the sleeved, 3″ mini cdr, comes in a hand lettered outer translucent envelope with hand formed puddle, a hand lettered tag, and other goodies inserted inside.
Most of these have a "clean" puddle on the envelope, but as in life, there are some dirty puddles as well, with dirt, sticks and other debris in them (see pics). If you prefer a dirty puddle on yours, please make a note with your order and I can deliver!
Please remember! The examples of this release shown on this page are not necessarily the copies you will receive!