Check out these 'behind the scenes' studio pics of the first few releases available at Time Released Sound. First, there is a selection of the hand artified antique photo folders that make up the package for the Shaula release. We at the Time Released Sound Art Department have finally made our way through the huge pile of 150 year Old English engravings.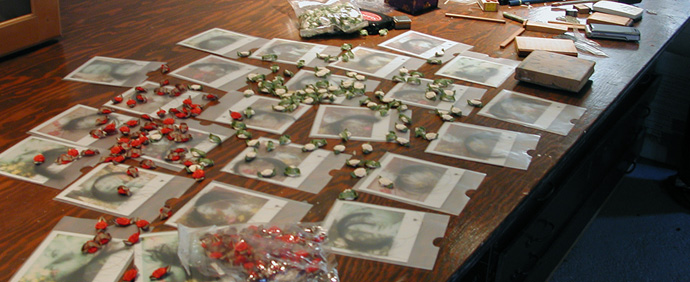 Original Polaroid prints! Dozens of roses! A lock of the beasts hair! All in a beautiful translucent parchment envelope. This lovely homage to Jean Cocteau's 1940 Beauty And The Beast film was a pleasure to produce!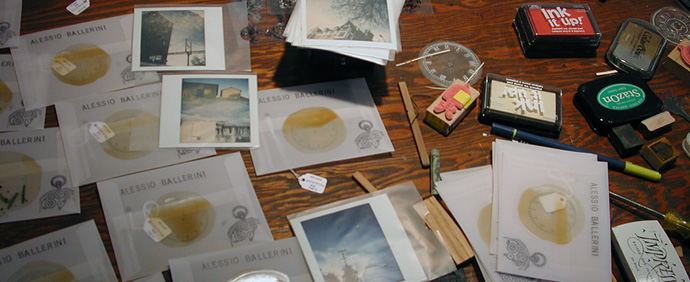 The second of our releases to come with an original Polaroid print, "Music from the Puddle" by Alessio Ballerini perfectly captures these reflected realities of rainy days gone by.
Filed under Studio and making of