Coming up in mid June 2015  is the second release from Time Sensitive Materials. This first solo album from moody Swedish chanteuse Sara Forslund is entitled "Water Became Wild". Sara sang vocals on and was half of the duo behind the Birch And Meadow release on Time Released Sound a couple of years back. As another first for us, this new release is in tandem with the great Dutch indie label, Volkoren. They are doing the standard digipak, and digital versions, and we made the deluxe limited version of this release.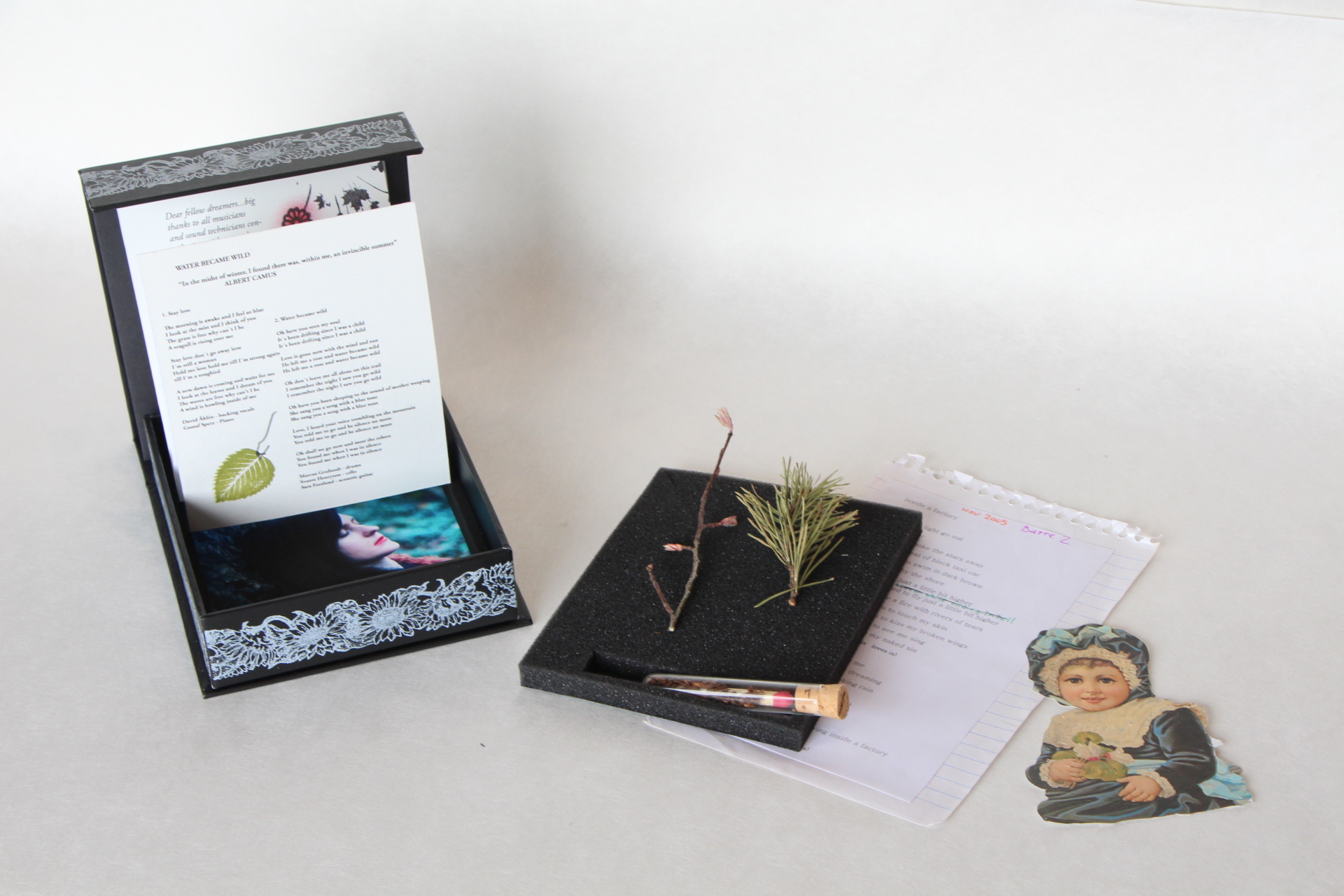 The limited edition version of "Water Became Wild" comes in an edition of only 63 copies. As with almost every release, Colin feels this has been the most time consuming to produce….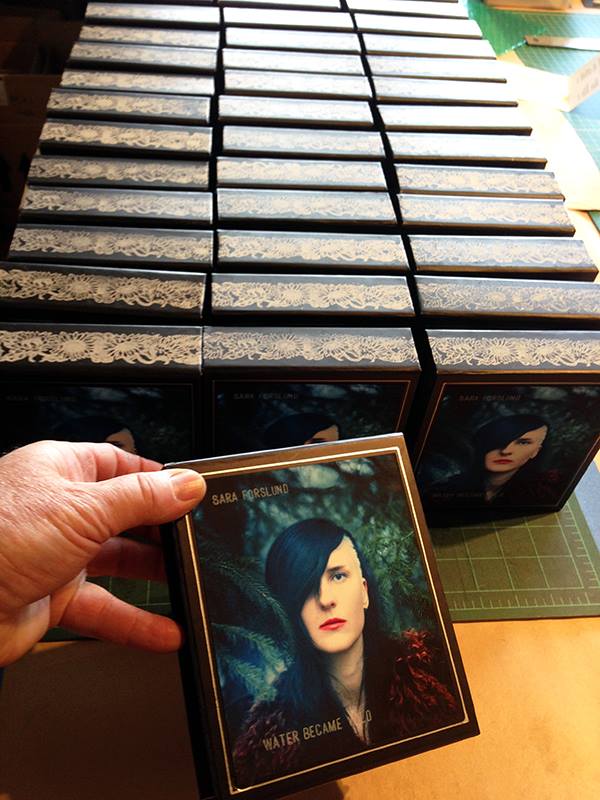 They are a beautiful hinged and lidded box with a magnetic clasp, decorated in a white rose pattern rubber stamp that wrap all the way around.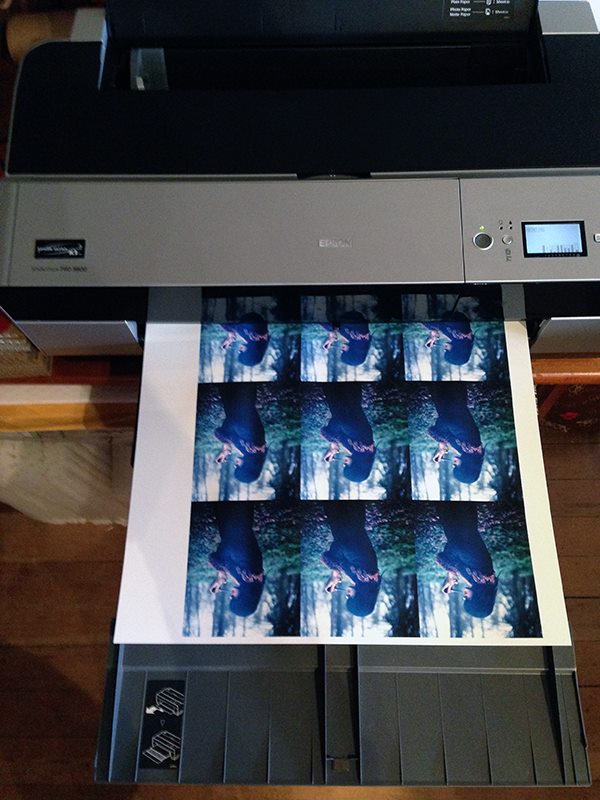 Each box is covered with beautiful photos of Sara taken by Lisa Ljunggren and printed high quality on archival paper.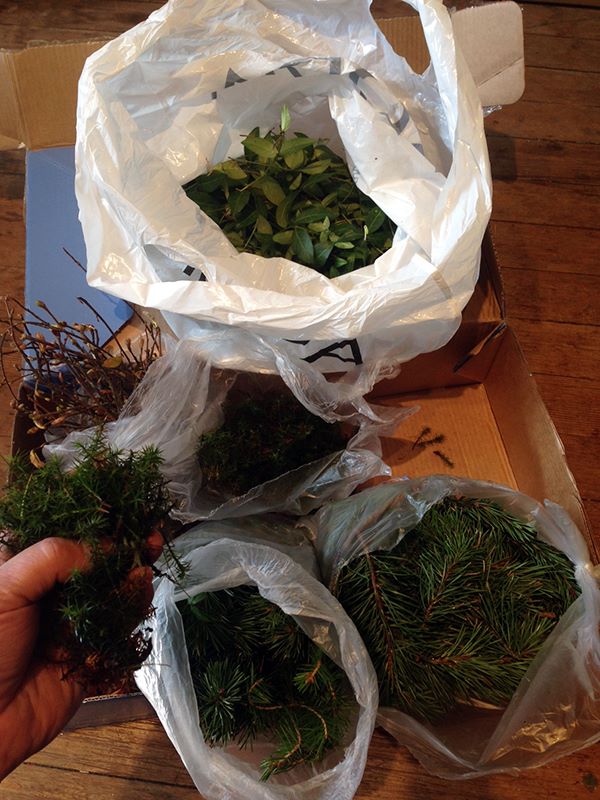 Inside each box is a 3D diorama of Sara, contained under glass, and made up of actual leaves, moss and branches from the forest in which Sara is portrayed in the photos. The sensitive materials took a while to get here and we were afraid they might have gotten caught in customs… we then dried it all under the California sunshine.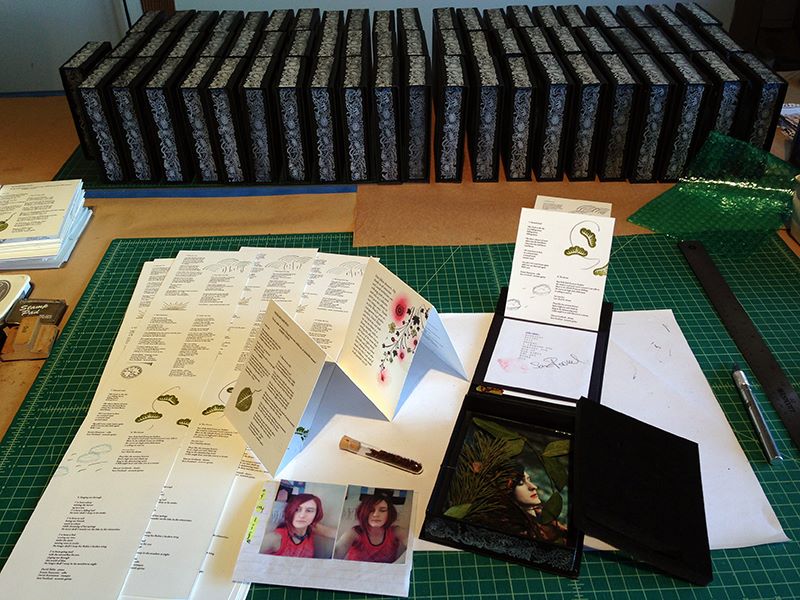 Also included in each box is an accordion style hand worked 8 panel fold out insert with all the lyrics of the album, actual pages from Sara's journals,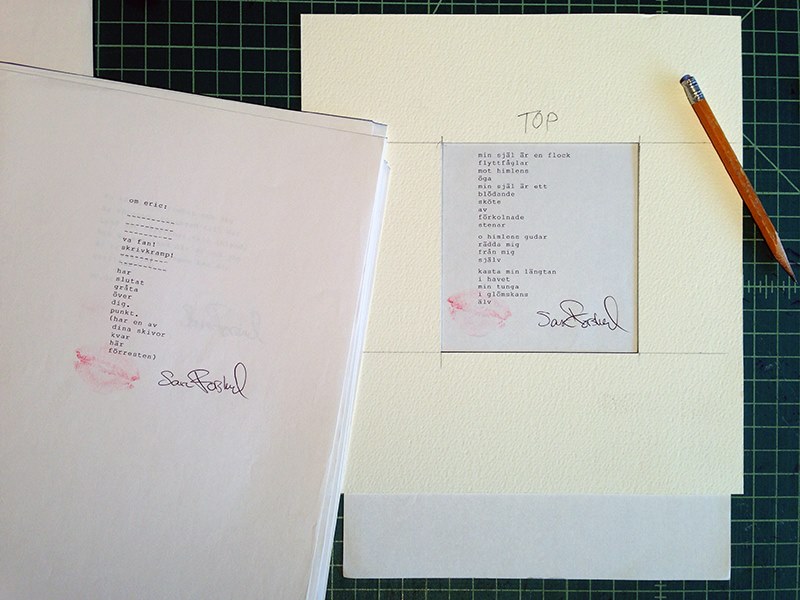 Sara's hand typed and signed Swedish poems (yes, we have to cut everything to size), bits of her pipe tobacco and actual lipstick smudges….all in all a bit over the top and quite special and personalized!!
Filed under Uncategorized
Tags: birch and medow, music, musical packaging, process, Sara Forslund, time released sound, Time Sensitive Materials, Volkoren, Water Became Wild