As with TRS projects, the Time Sensitive Material releases come in two versions… but since we are starting anew we also made some over-the-top promo copies.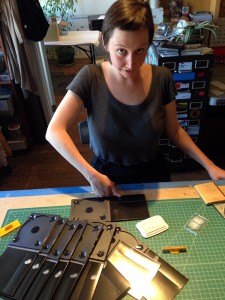 Juliet came to help, and give us some DNA fingerprints.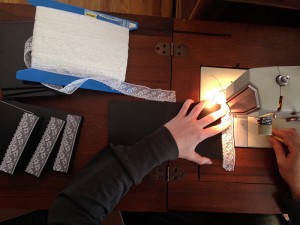 Maria sewed pieces of lace onto each cover, and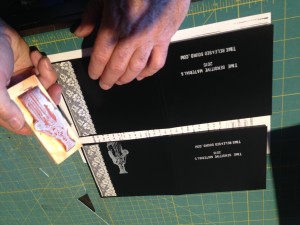 Colin played his part as the rubber stamp master…
Teamwork!
And we loved the old school metallic sticker look.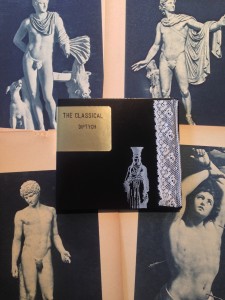 The deluxe version in this case, in an absurdly limited edition of only 50 copies comes in the form of a horological centric modified/stamped hardback book cover.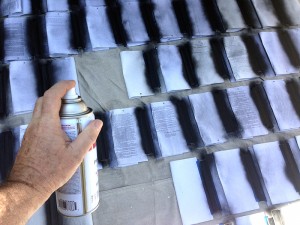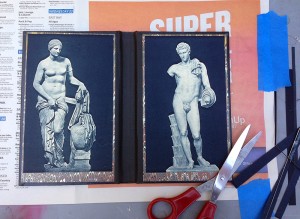 We had sworn off the spray paint and the spray glue… but here we are at it again, covering the lettering on the binding of the books, gluing in the figures…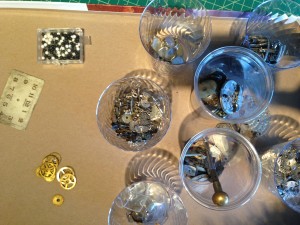 TSM01 comes with mounted vintage blue tint prints of Greek and Roman sculptures that are collaged with clock parts/gears/housings/dials that work at times like prosthetic hinges for elbows, like necklaces…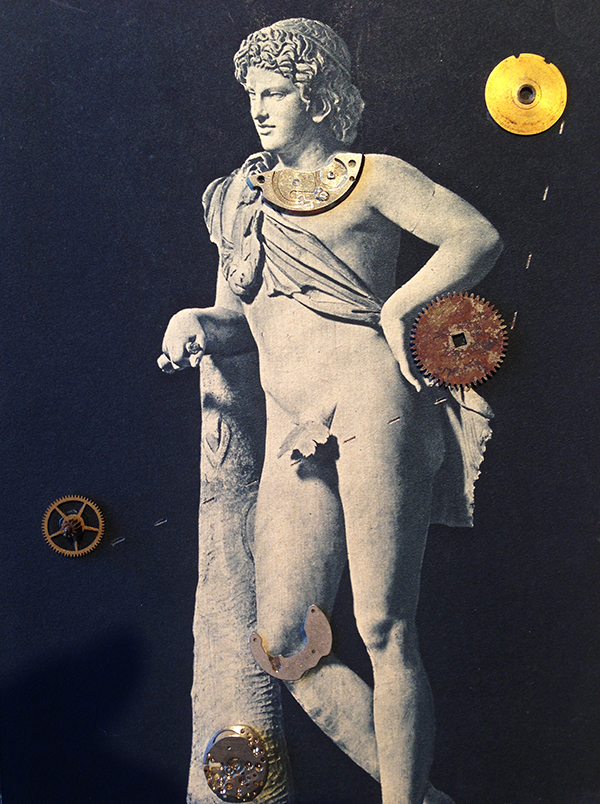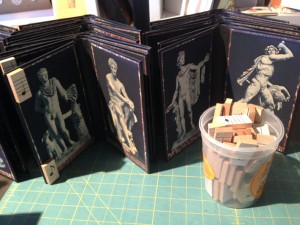 and antique wooden musical note block corners with inset wooden trimmed edging. Hand printed insert and factory pressed picture disc comes in a mounted black envelope.
Filed under Studio and making of
Tags: Britt Ciampa, Diptych, Juliet Gordon, The Classical, Time Sensitive Materials