TRS050 is available in two versions. The deluxe, limited version, in an edition of just 70 copies, comes as sort of "case file"…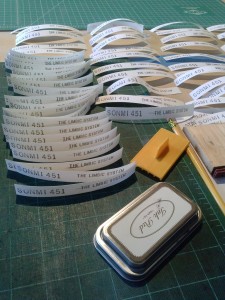 …something that might be found hanging at the foot of a patient's hospital bed, so we made sure to stamp it Confidential!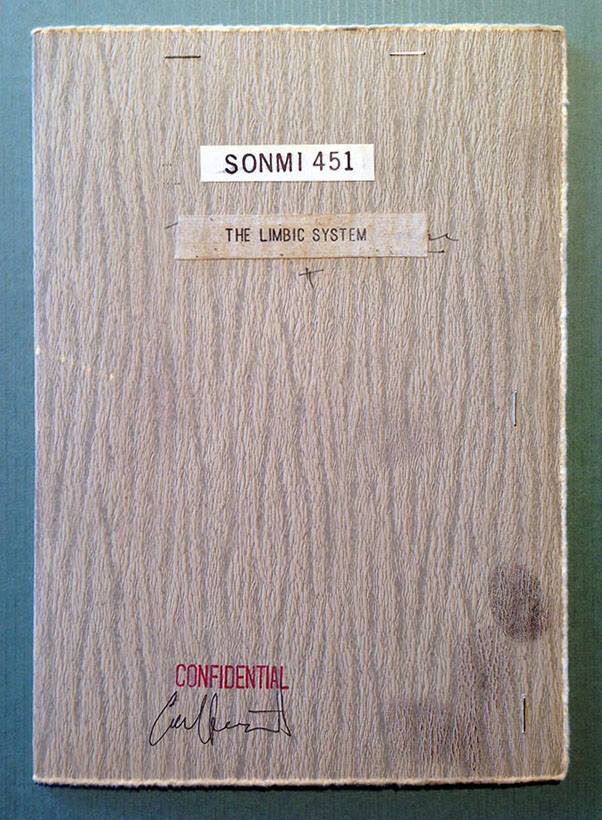 Each of these files is made from an antique art deco photo folder, of varying shapes and sizes. Each file contains a photo of a particular patient, with a vintage glass brain specimen slide hinged with cloth tape and overlaid on it like a kind of mask.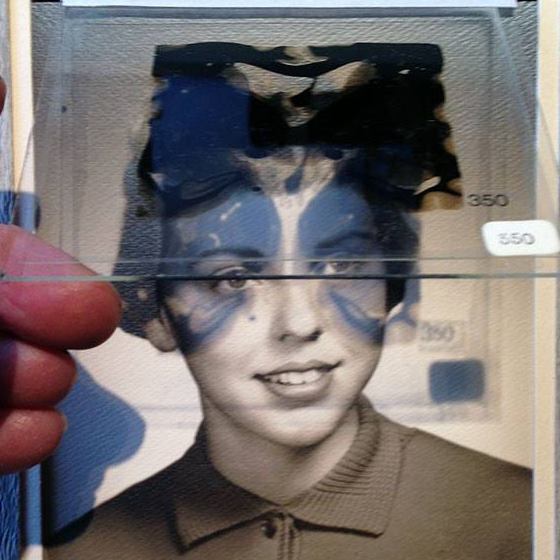 Each has stapled in it some papers relating to said patient…vintage medical forms, sheet music…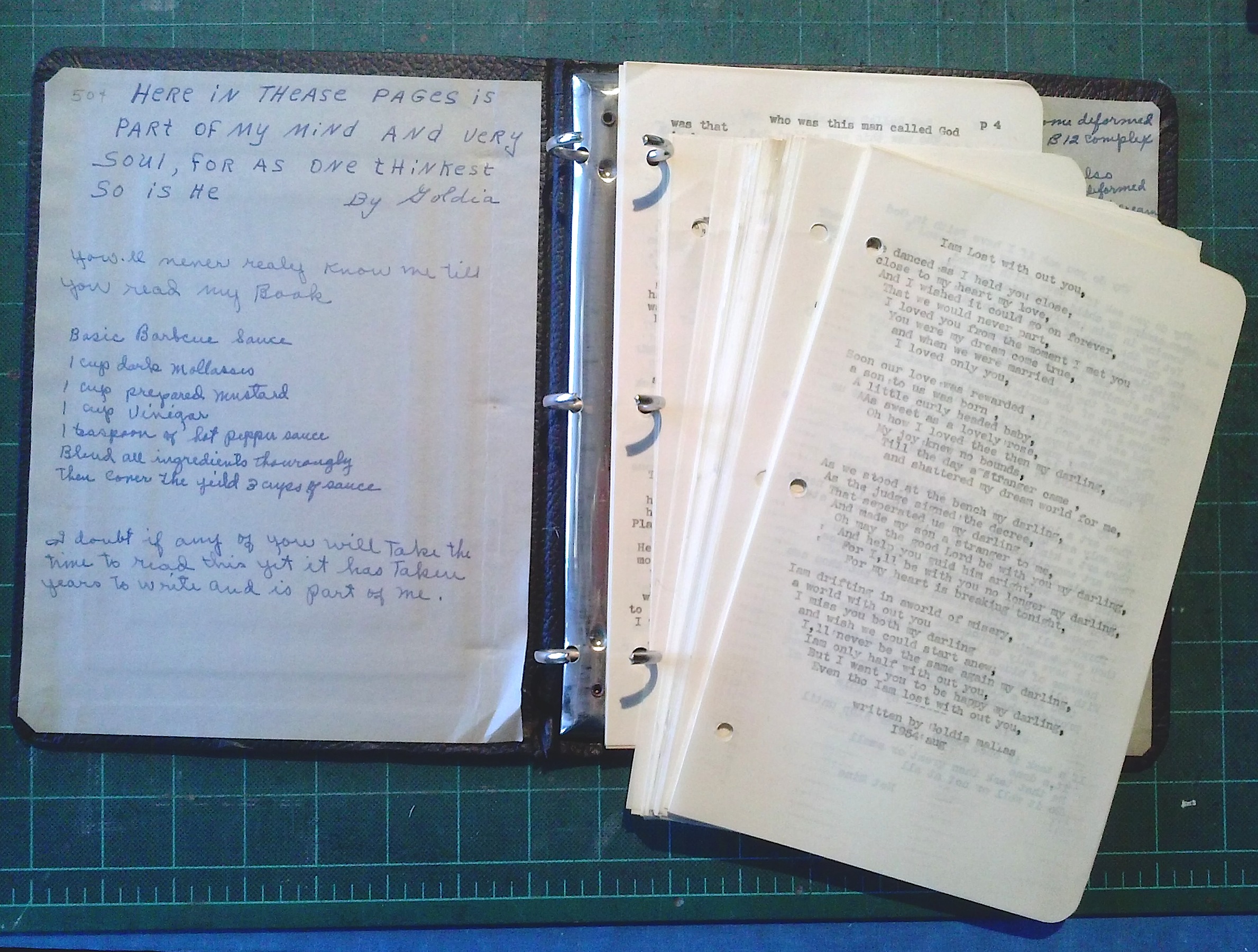 original mimeographed poetry sheets of rather religious nature (and in this photo you can even see her recipe for Barbacue sauce!),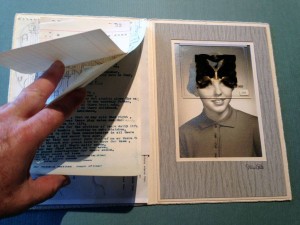 notes from books on the study of the brain, sagittal section diagrams of their brain as well, and other ephemera appropriate to the case.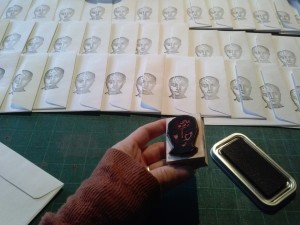 Each case file contains a factory pressed disc in an inner envelope, in a cotton sleeve.
This release is also available in a digipak version featuring 4 portrait closeups, in an edition of 150 copies.

Filed under Studio and making of
Tags: Bernard Zwijzen, brain, Limbic System, music, musical packaging, process, SONMI451, time released sound