This release comes in the form of a Japanese style, 2015 calendar/scroll…featuring six beautifully printed evocative photos by Warsaw based photographer, Irina Urumova.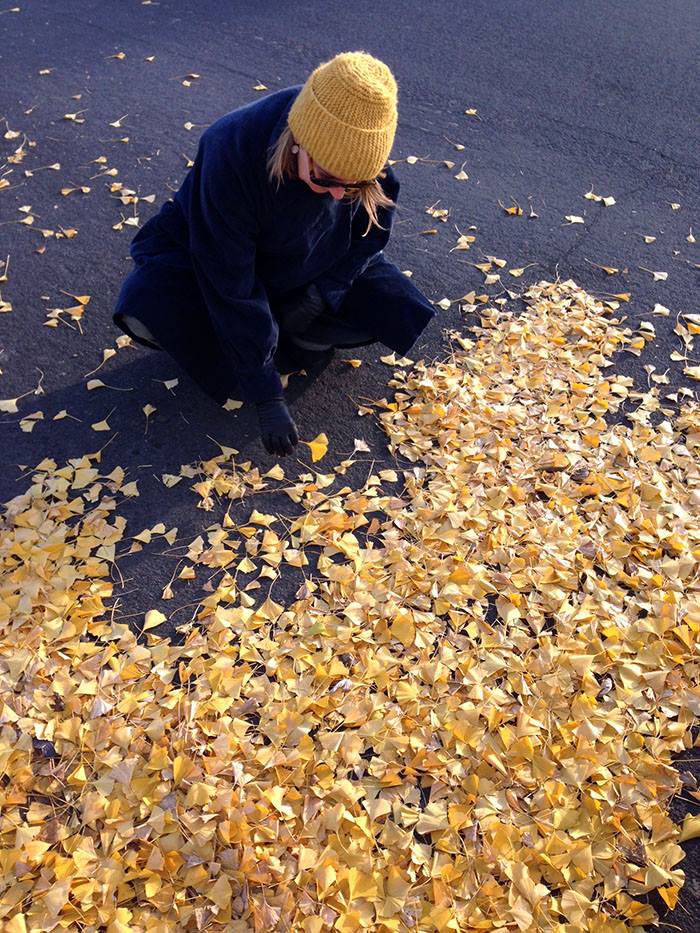 Collecting, choosing, and pressing the ginkgo leaves shed by our neighborhood tree…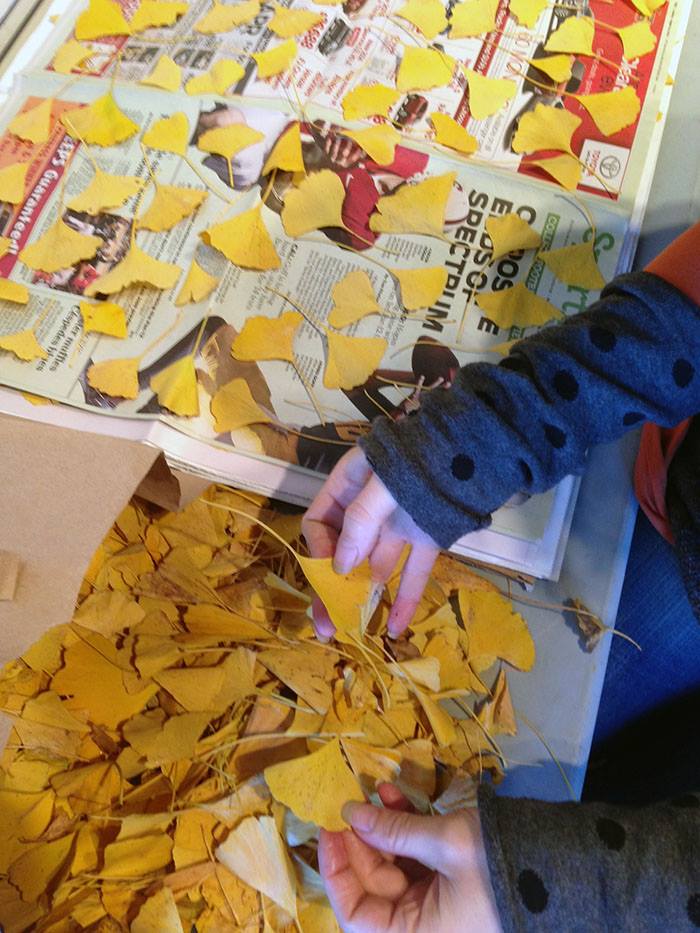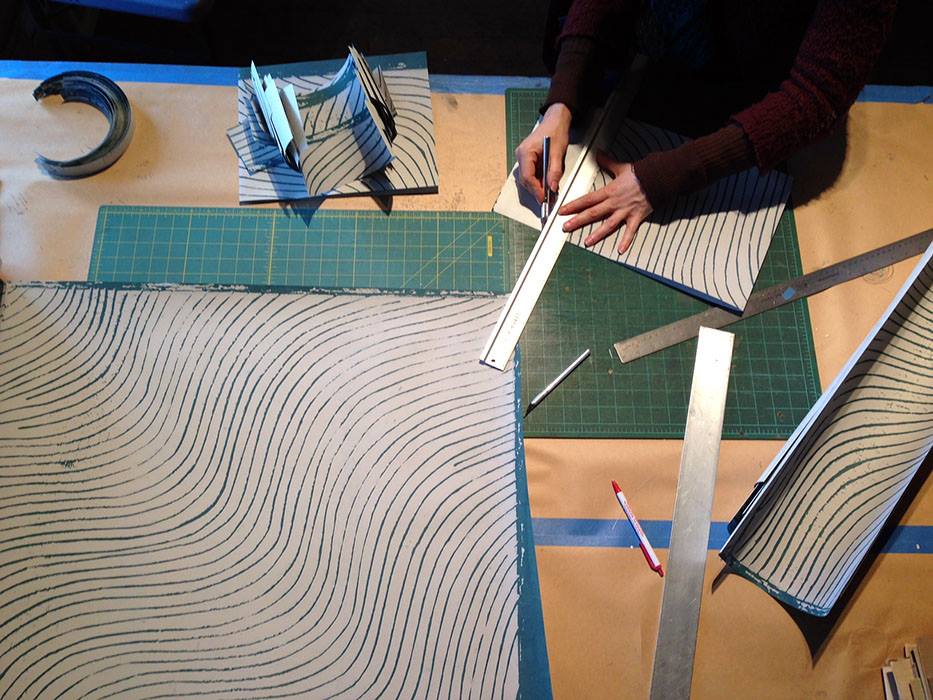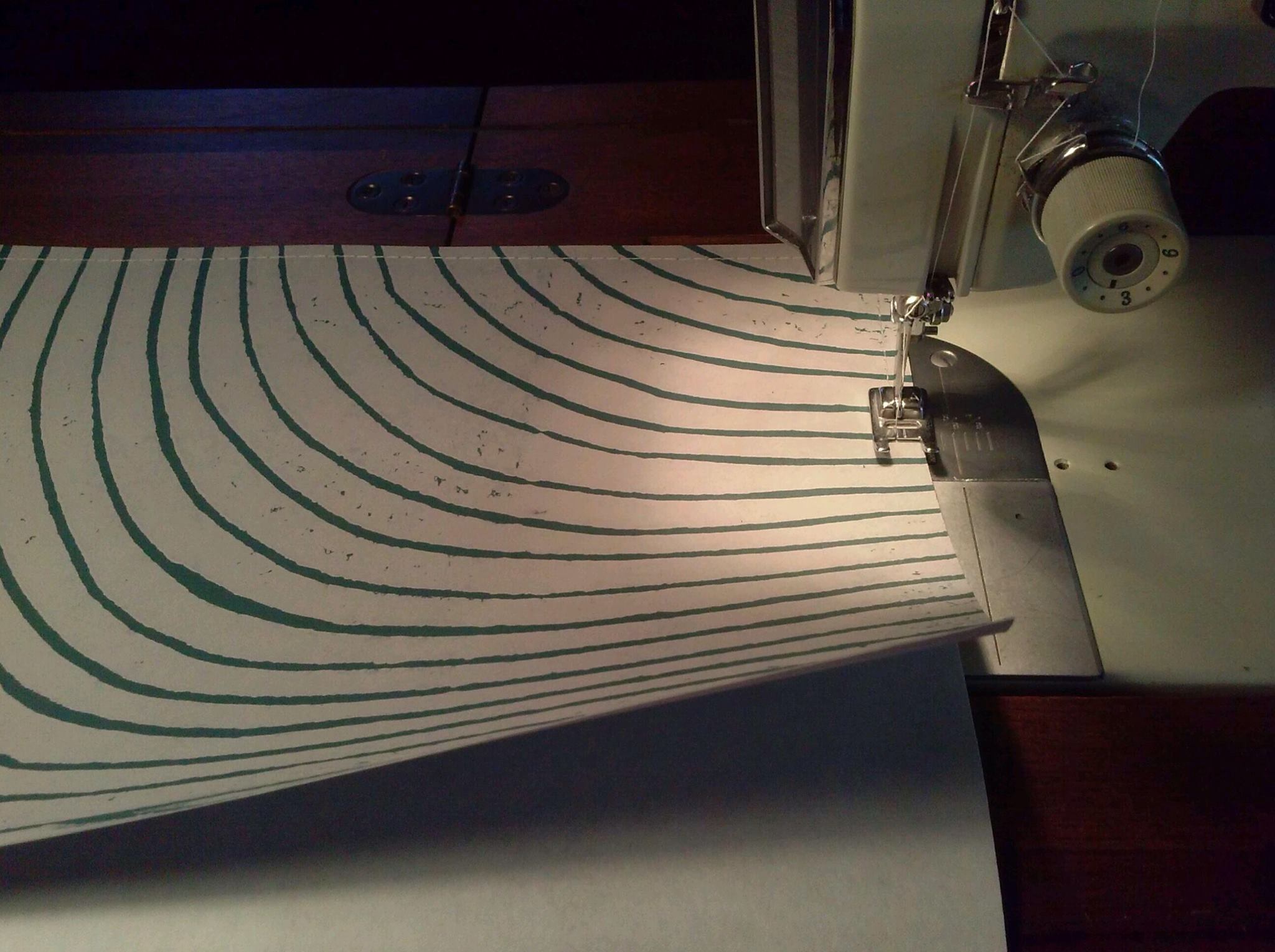 The exterior envelopes are made with Paper Mills beautifully hand block printed Topo Hum wallpaper that we cut to size before sewing…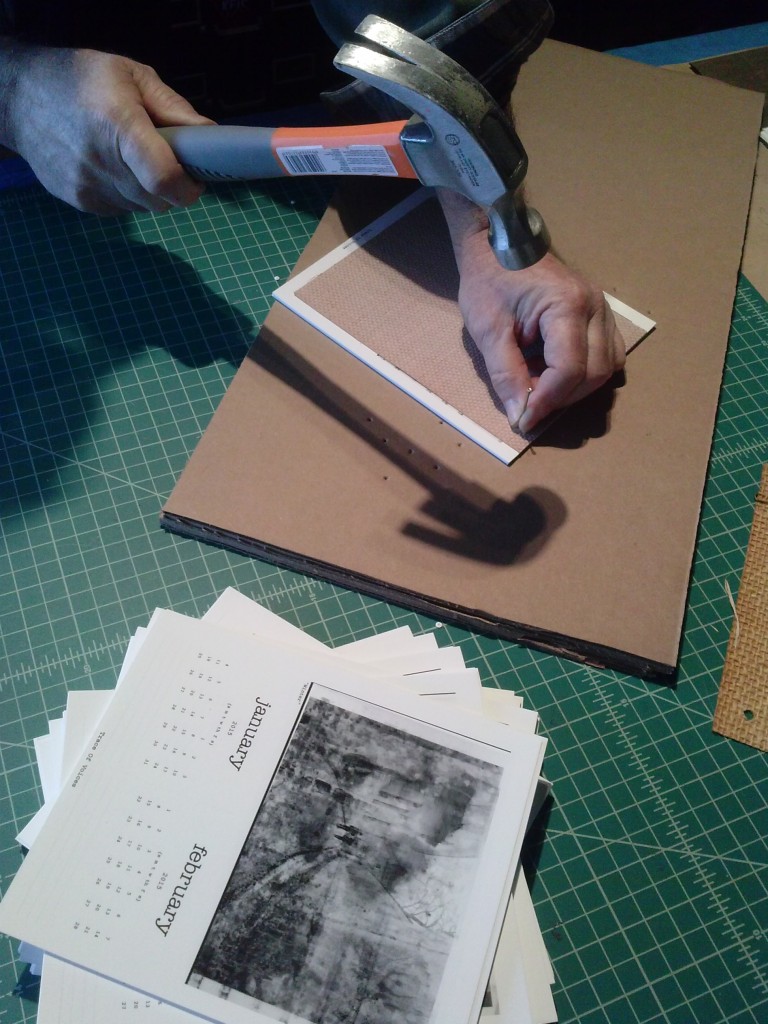 Making holes with a nail in the printed calendars pages so it will all line up before using the hole punch.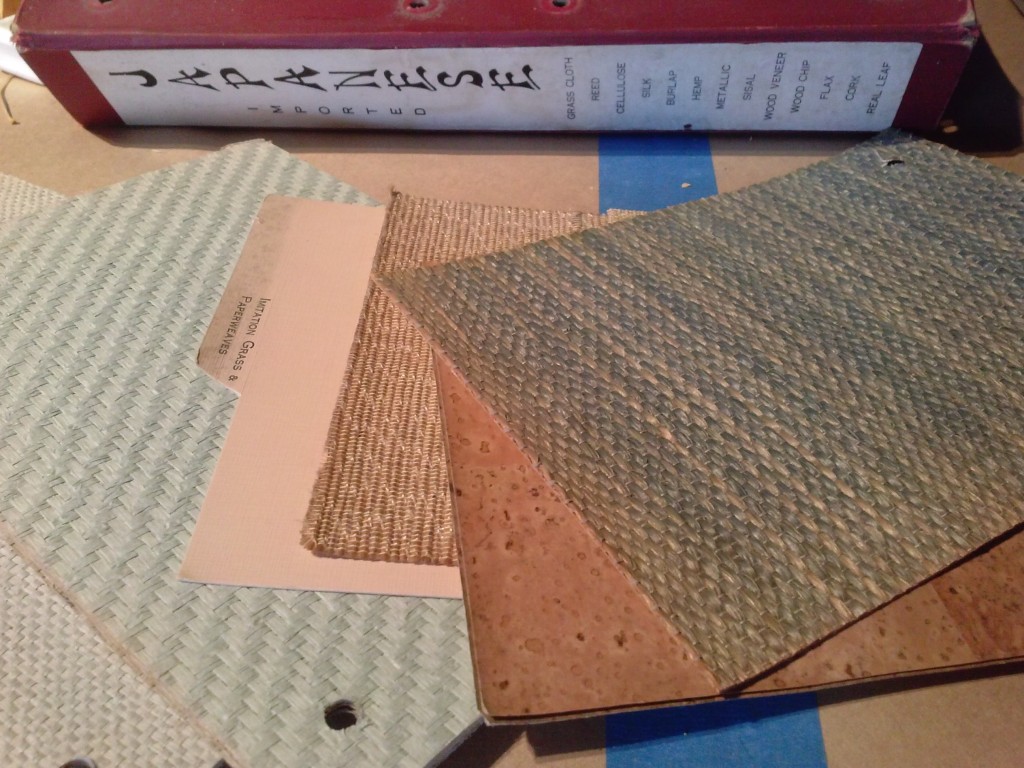 The lovely vintage Japanese wallpaper samples that serve as the cover page.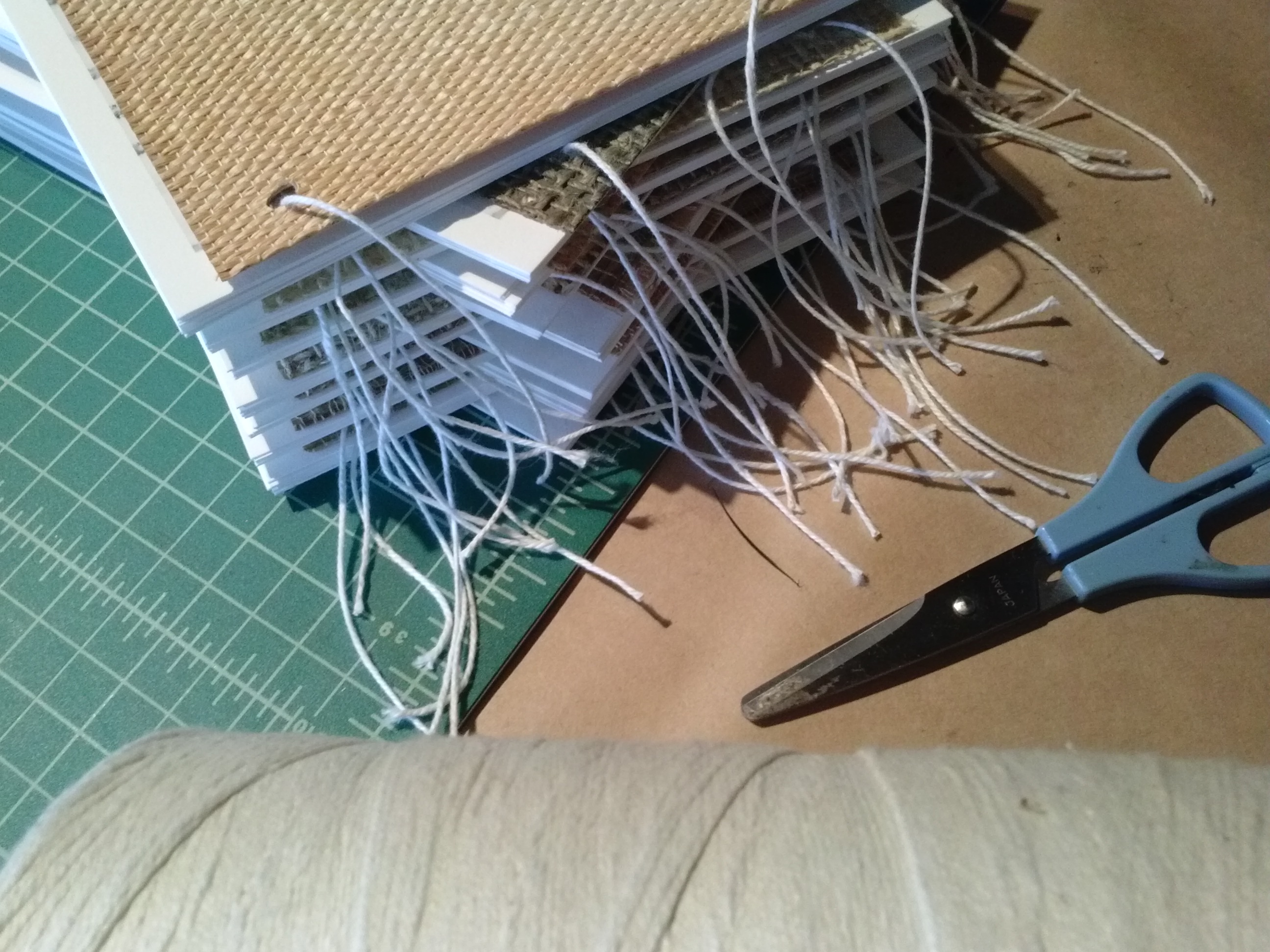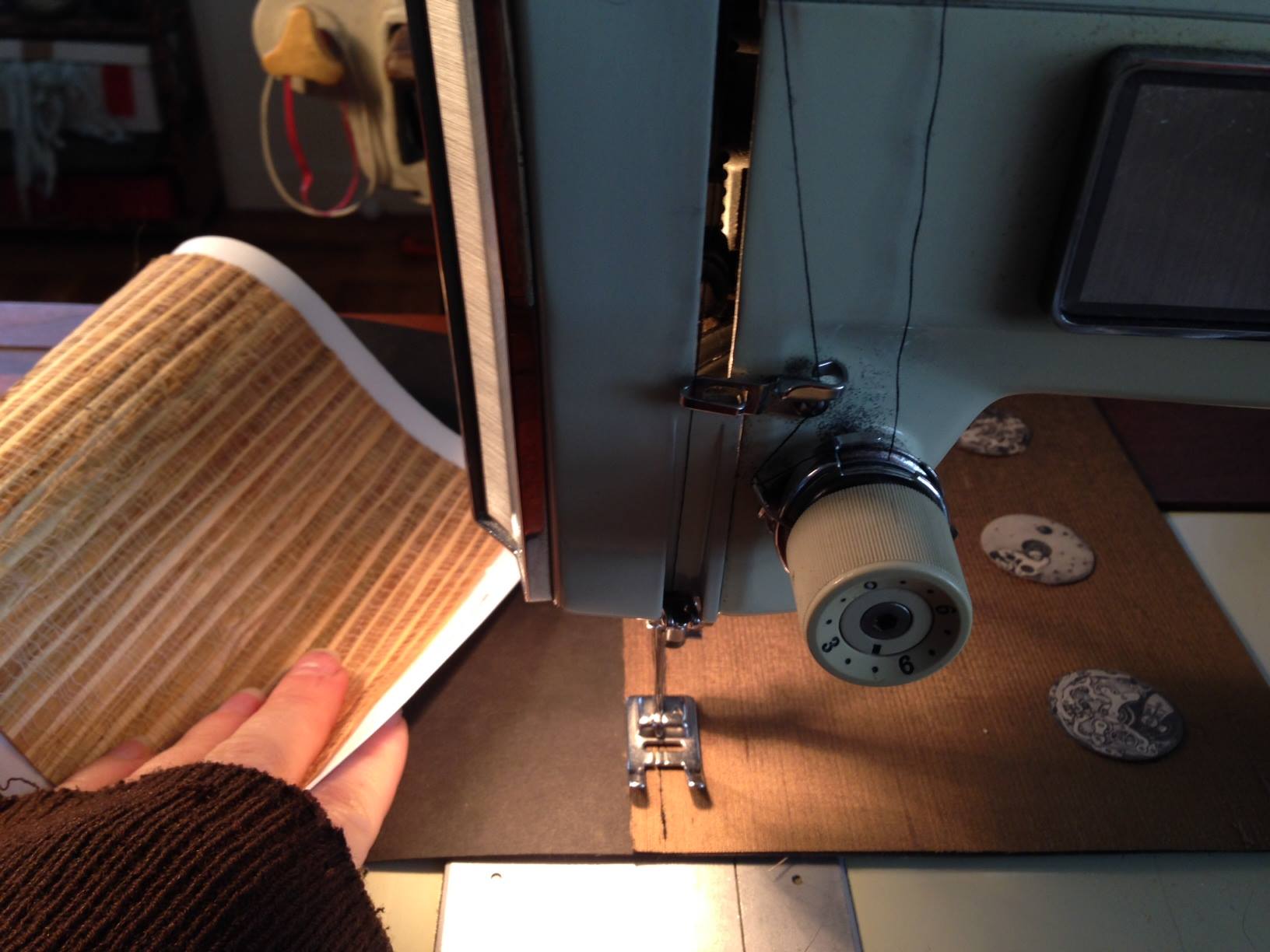 Each calendar/scroll is made of cloth book binding paper, is pre strung to hang, and has a pocket that holds the factory pressed disc with hand printed insert, in a sleeve made from a page of an antique Japanese book of floral drawings.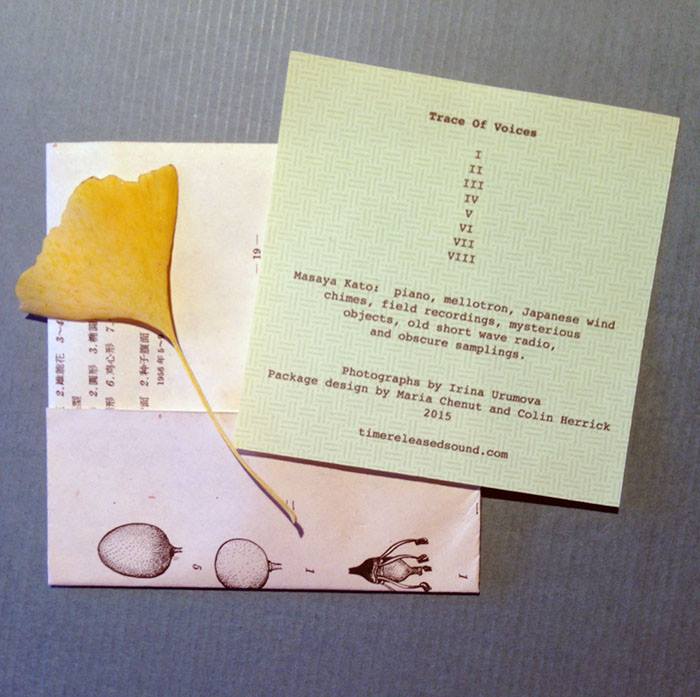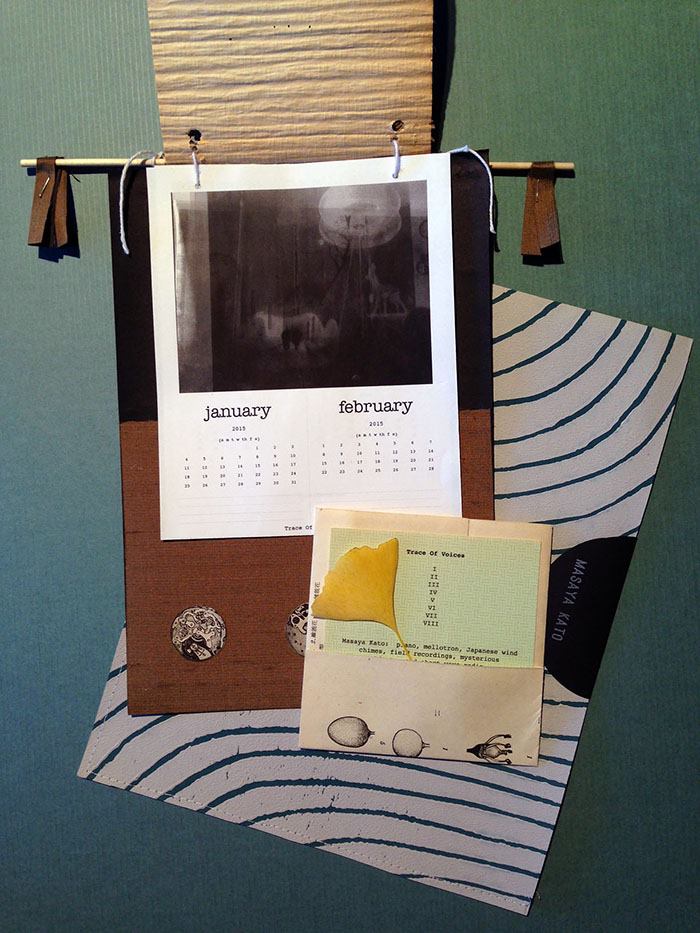 Filed under Studio and making of
Tags: Irine Urumova, Masaya Kato, music, musical packaging, process, time released sound, trace of voices