Maria had made the above 3D layered landscape collage a few months ago as a mockup and this was the starting point for the design of this release.
TRS053 comes in two distinct versions as usual. The first limited deluxe version in an edition of just 75 copies comes in the form of a mysterious "shroud" wrapped hardback book cover.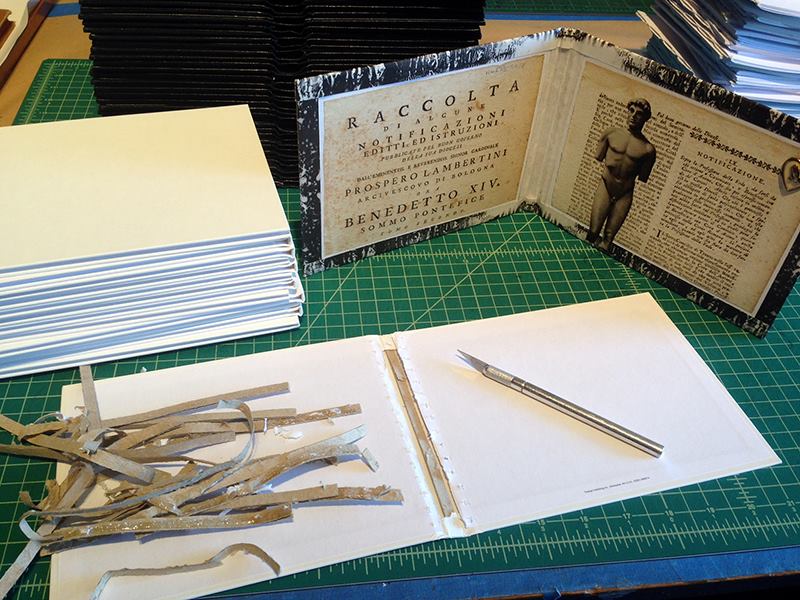 We ripped apart some nice clean blank books to use the covers.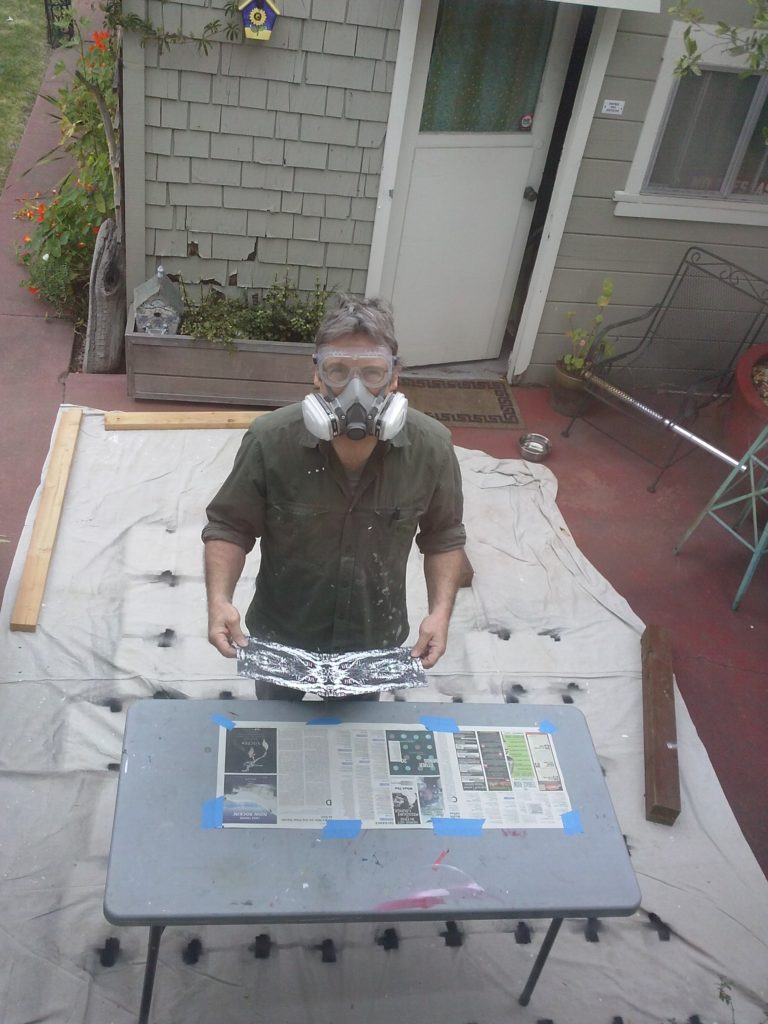 Colin took out the pretty mask and spray glued a tight cover for the books.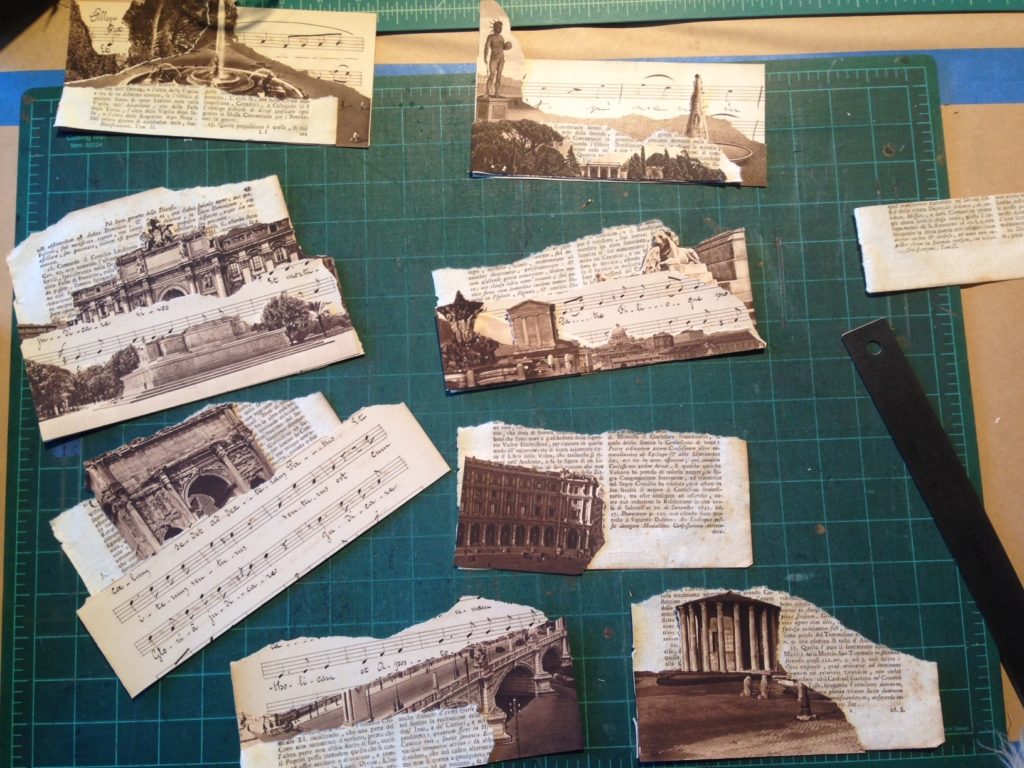 In each book is a fold open, sewn 3D collaged layered landscape.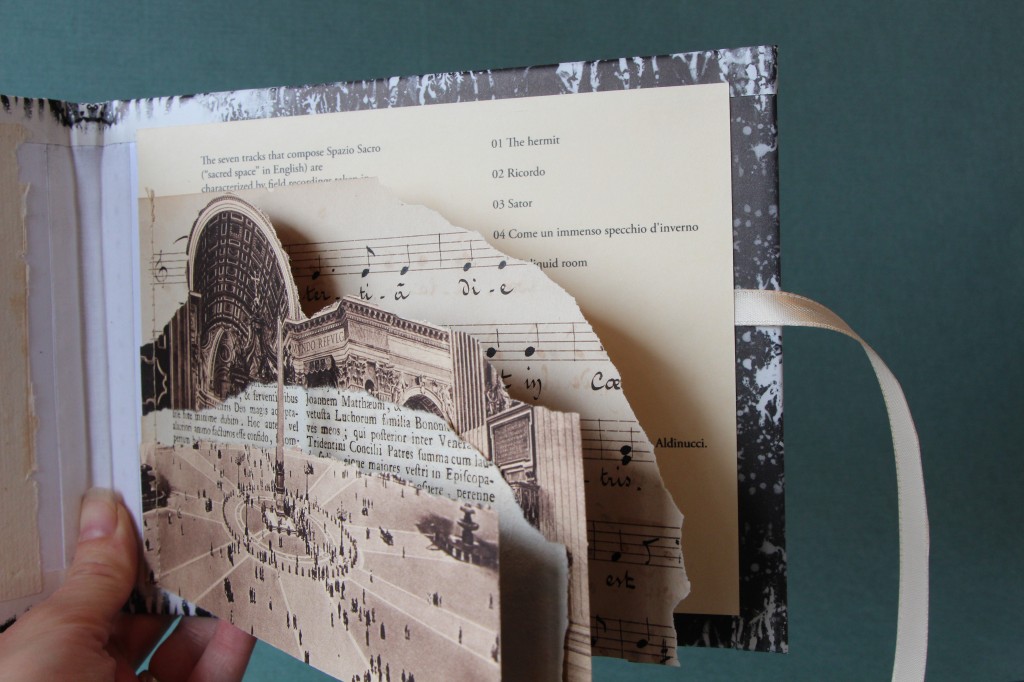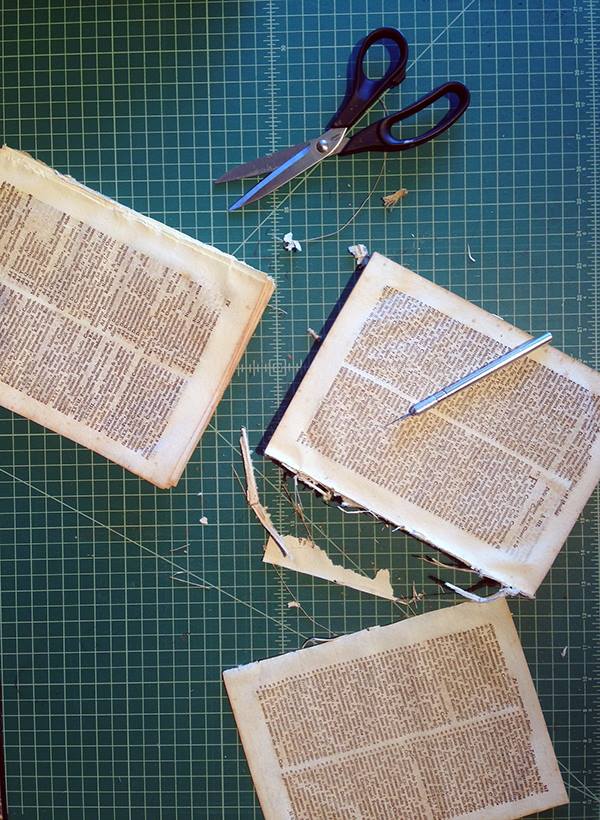 This is an ancient Italian book how to run your own Diocese! Its amazing how you can feel the quality of the paper… practically linen!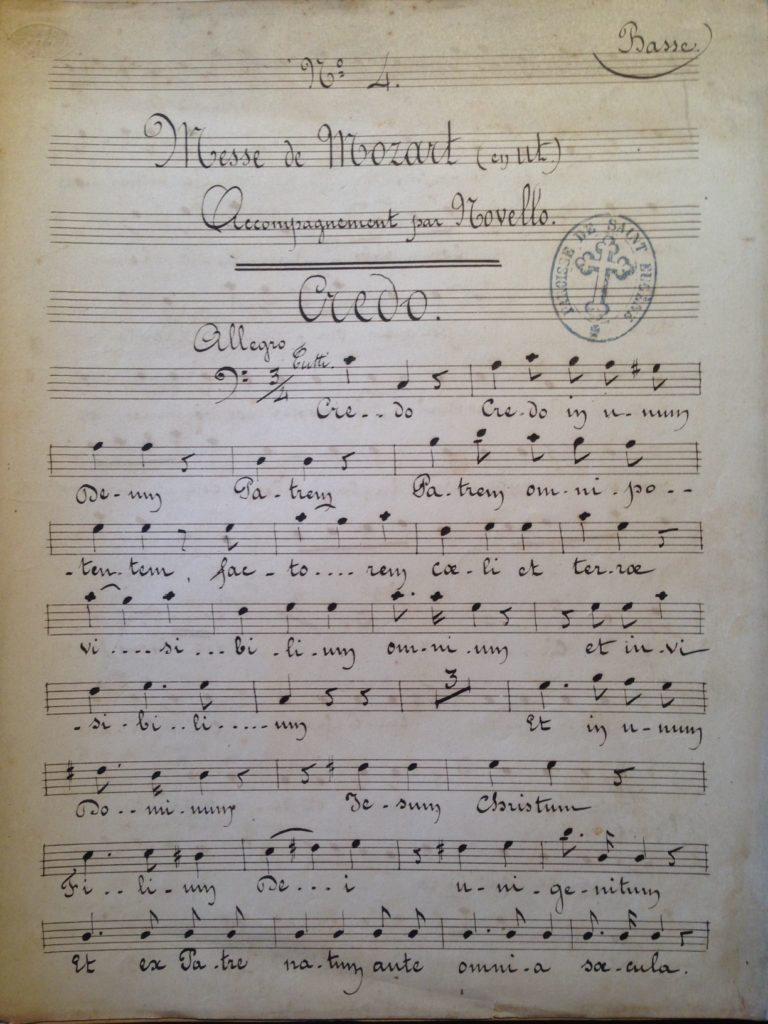 The 150 year old hand written musical scores I (Maria) had found back in 1999 at a Paris Flea Market. Even the lines are drawn by hand.
The pictorial engravings are from a book on Rome.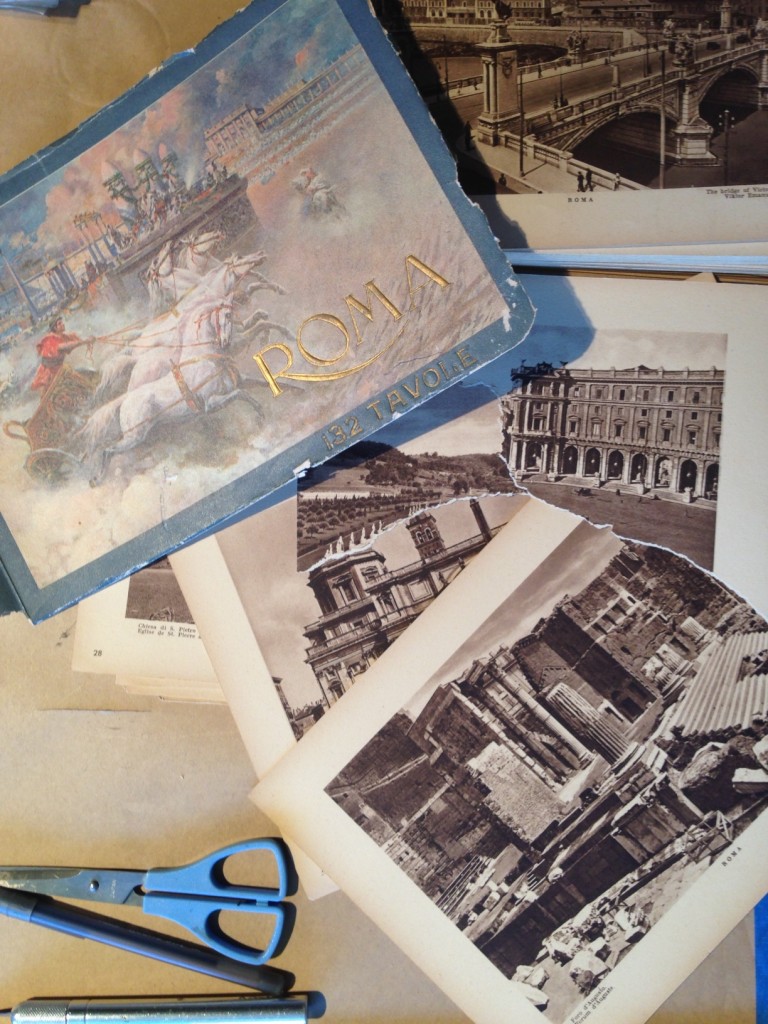 Also included in each is a vintage religious medallion, and a factory pressed picture disc on hub.
There is also a lovely digipak version in an edition of 150 copies with collages we made and scanned.
Filed under Studio and making of
Tags: field recording, Giulio Aldinucci, music, musical packaging, process, Spazio Sacro, time released sound