For TRS045 we are very pleased to bring you this full length album from Middlemarch… aka Dimitris Avramidis/piano and Ross Baker/electronics. A beautiful melange of melodic and atmospheric, pastorally infused and electronically treated and overlaid piano ambiance, that is inspired in part by the novel Wolf Hall, by Hilary Mantel.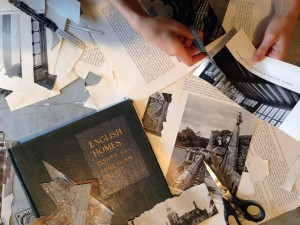 A good collage starts with a good book! We cut 8 x 10 inch full page photos of an 80 year old book on early tudor architecture…
we then added some architextural transformations and other slightly surreal elements…
and invited in some vintage birds, fish and butterflies to inhabit the spaces!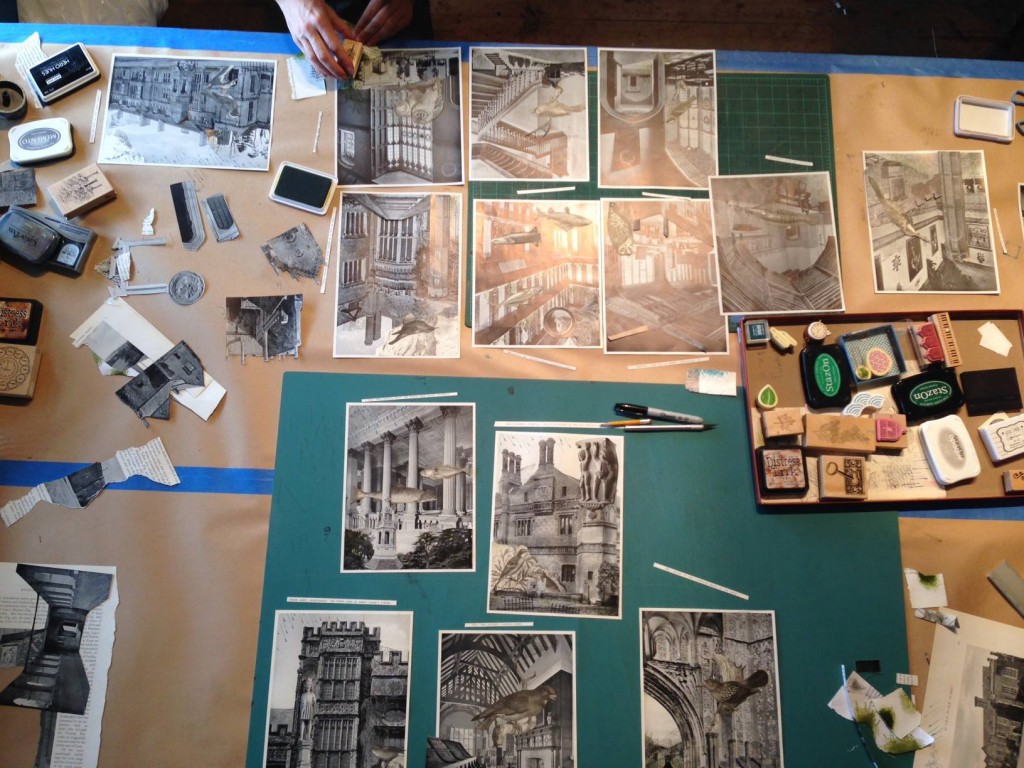 We enjoy working on several collages at a time to get the ideas flowing and pass them from hand to hand (Colin to Maria or vice versa) and back again… negotiating the placement of the elements…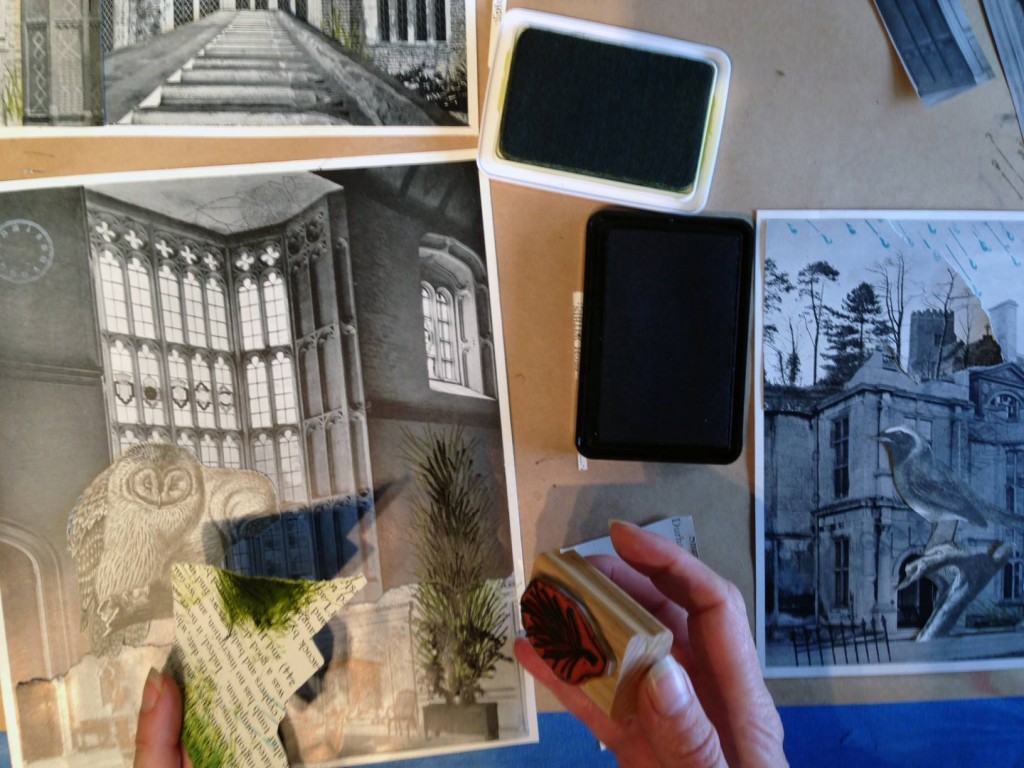 … they are of course all uniquely stamped/marked/treated with the usually attempted TRS flair! Hanging from the back of the display folder is the factory pressed disc in a lacey collaged envelope.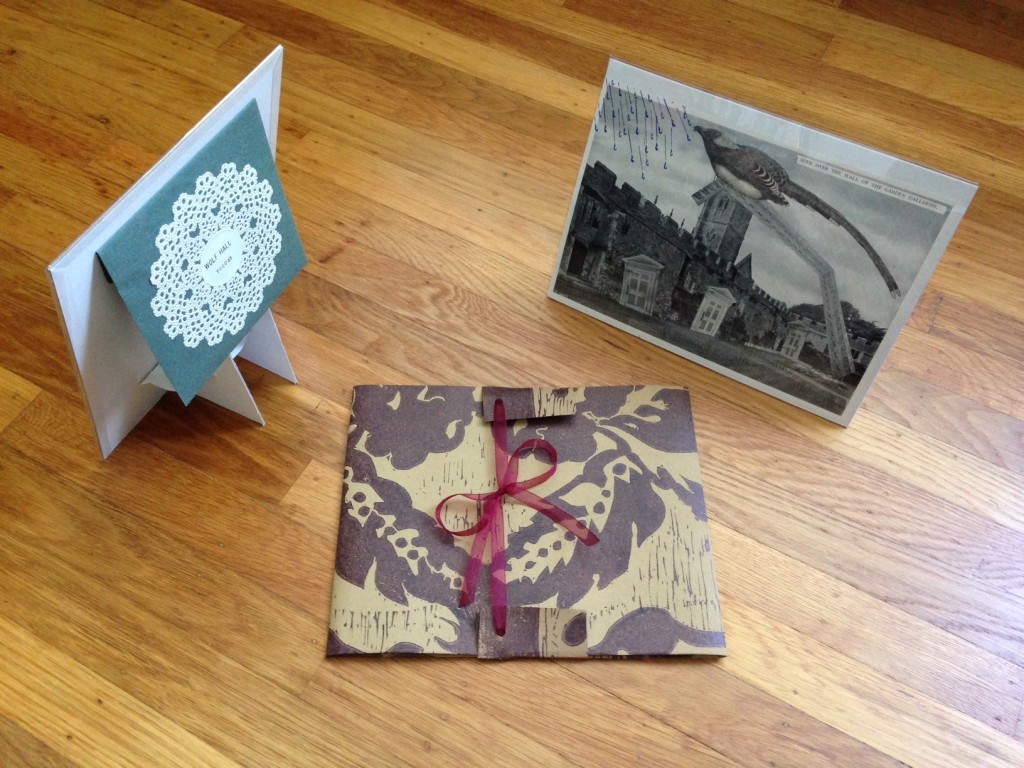 The whole collage display package comes in a large, hand assembled and ribbon tied envelope made from deluxe, hand block printed Olivia wallpaper from Paper Mills. Extremely evocative!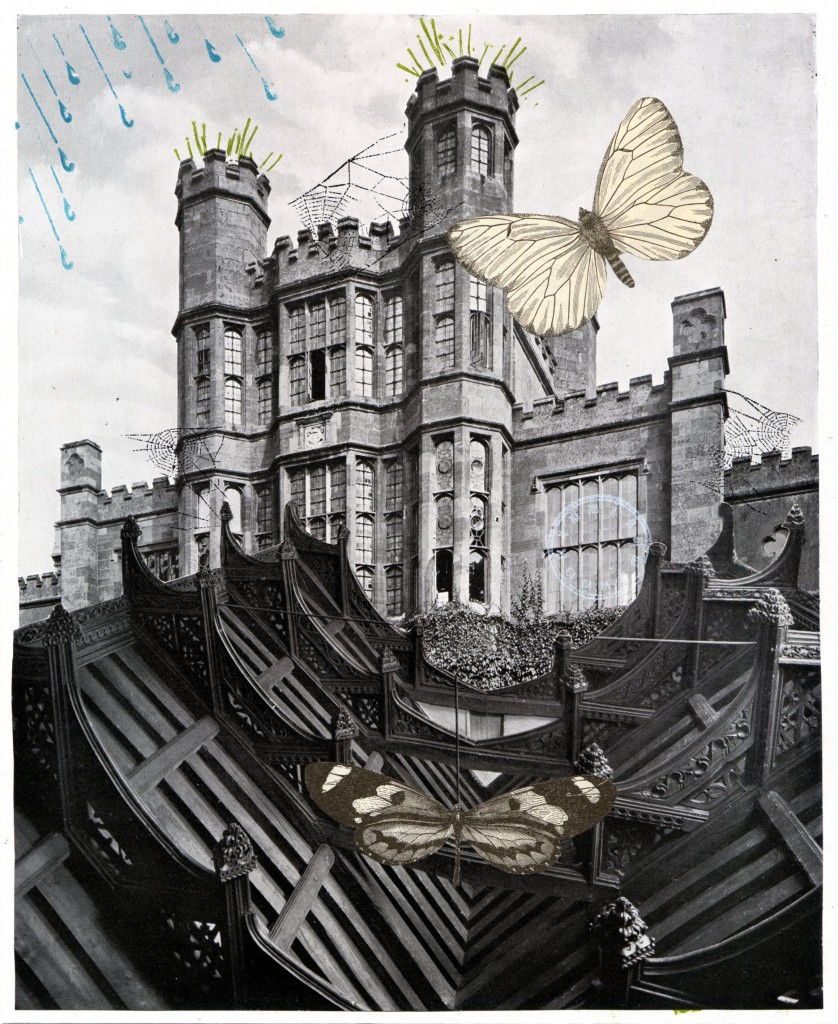 All collages and packaging created by Colin Herrick and Maria Chenut…
Filed under Studio and making of
Tags: collage, middlemarch, musical packaging, paper mills, process, rubber stamps, time released sound, wolf hall