This is how we made … a pastorally infused, folktronica tinged, and somewhat eccentric paean homage to early mid century England, with it's seaside holidays and early suburban aesthetic, it's country houses and their gloomy, wallpapered interiors, and it's war weary yet seemingly hopeful demeanors…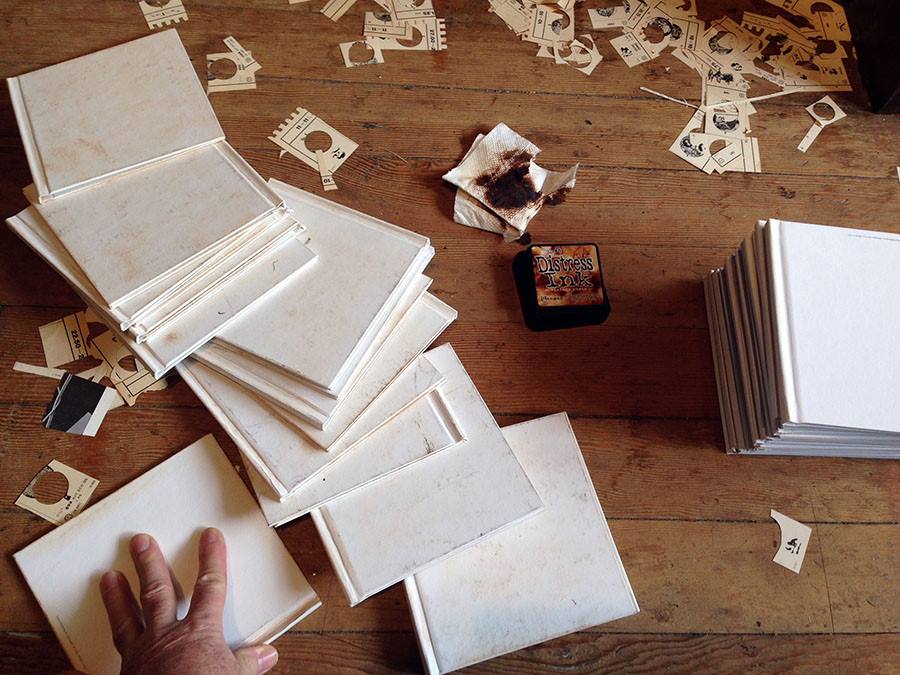 First Colin got down on the ground to distress with real dirt these very white booklets, inside and out!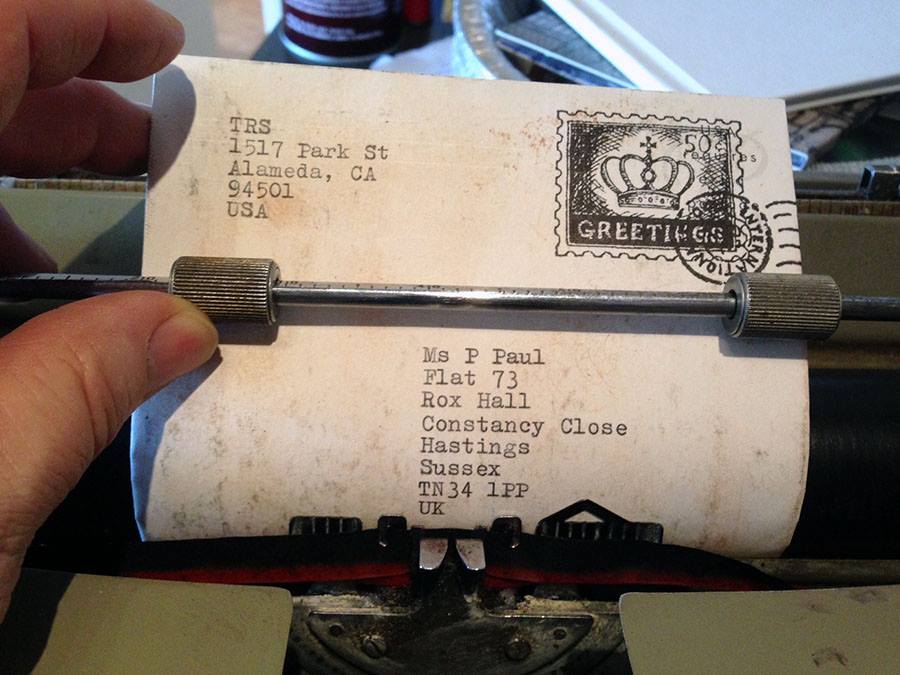 The CD comes in a typewriter addressed, stamped and soiled CD envelope. That's our real address in case you want to send us old fashion postcards… but the other address was invented by the musicians based on references to the writings of an obscure writer of the time.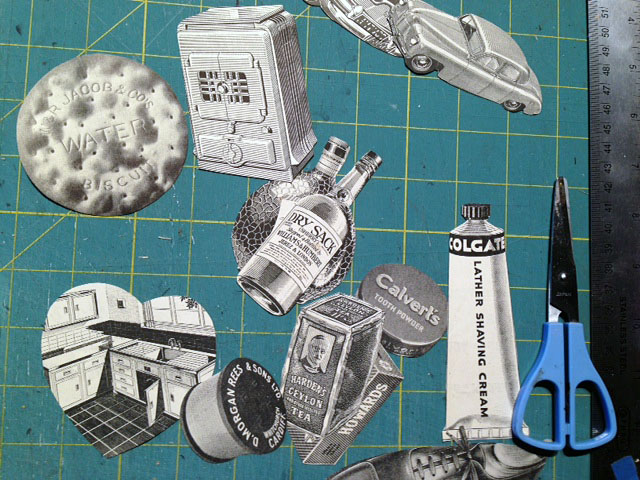 As we cut, we spent some time reading and having a laugh with the images and advertisements of the 1940 Punch magazine (a sort of English New Yorker),
and then collaged them onto blank pages along with vintage photos…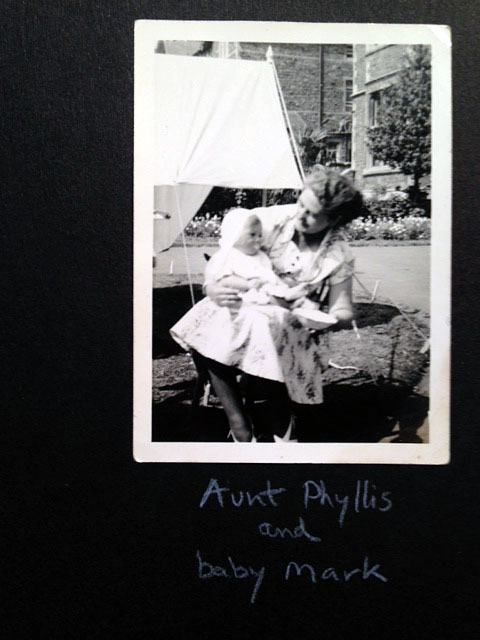 and a few rubber stamps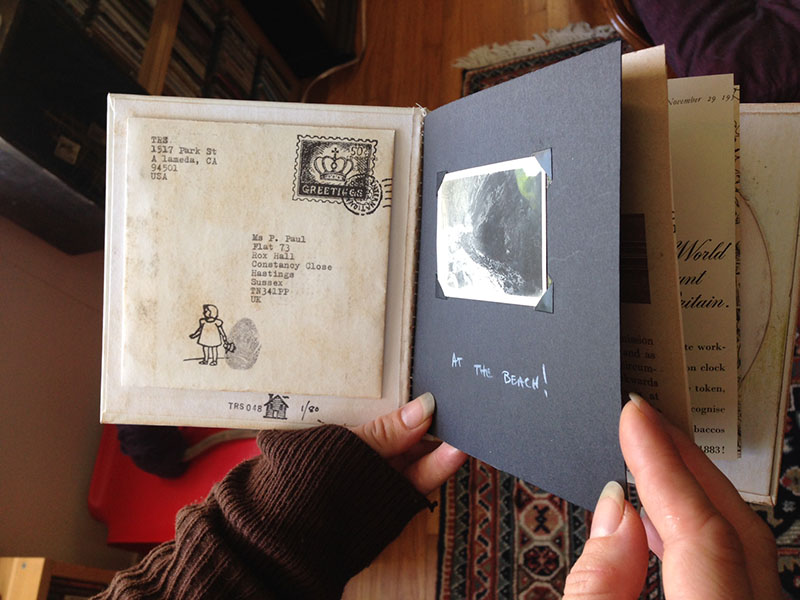 We sewed in the interior pages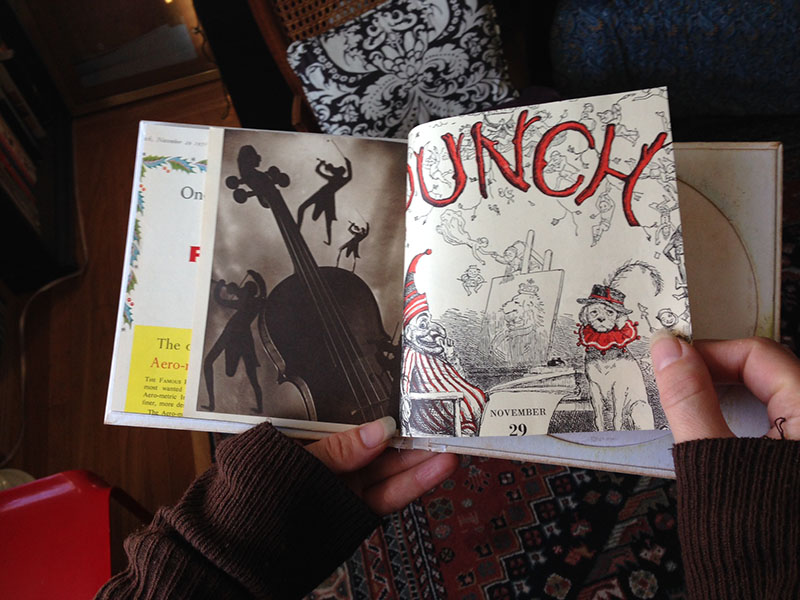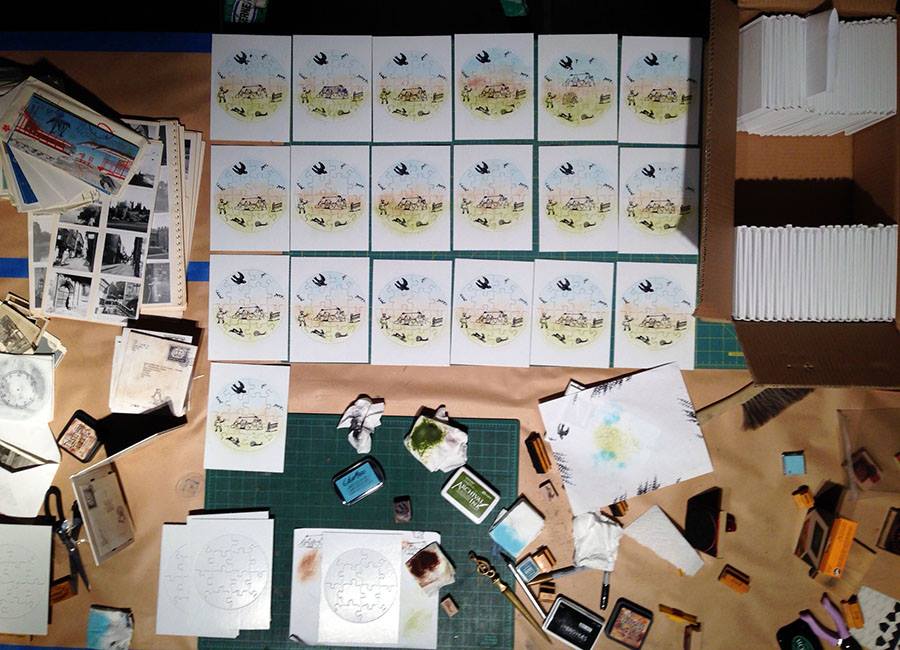 At the back end of the book is mounted a hand stamped and colored round jigsaw puzzle with a pastoral landscape.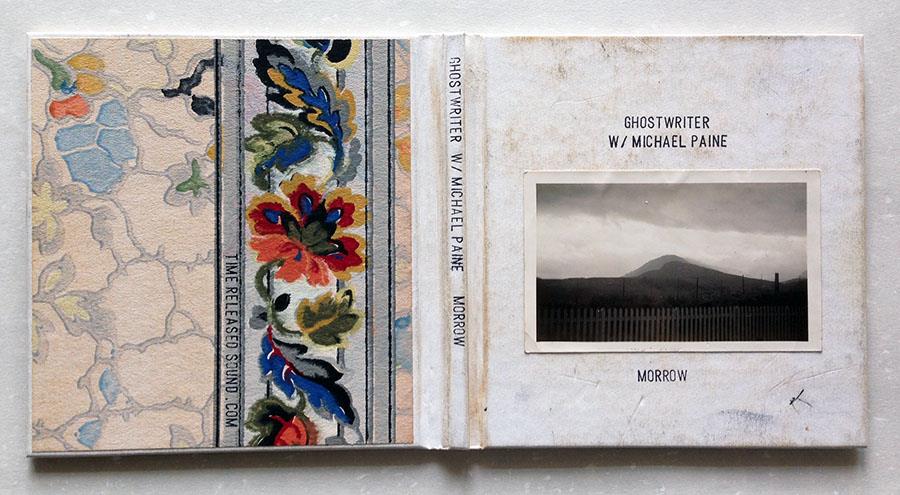 The back of the booklet has 1930's wallpaper samples.
This release is also be available in a beautiful digipak edition of 150 copies!
Filed under Studio and making of
Tags: english, Ghostwriter, Michael Paine, morrow, music, process, Punch, puzzle, rubber stamps, time released sound